Evidence of an Impending Tipping Point for Earth is Uncovered
_Featured_, Earth, News Flash
Thursday, June 7th, 2012
(Phys.org)
A prestigious group of scientists from around the world is warning that population growth, widespread destruction of natural ecosystems, and climate change may be driving Earth toward an irreversible change in the biosphere, a planet-wide tipping point that would have destructive consequences absent adequate preparation and mitigation.
"One key goal of the BiGCB is to understand how plants and animals responded to major shifts in the atmosphere, oceans, and climate in the past, so that scientists can improve their forecasts and policy makers can take the steps necessary to either mitigate or adapt to changes that may be inevitable," Barnosky said. "Better predictive models will lead to better decisions in terms of protecting the natural resources future generations will rely on for quality of life and prosperity." Climate change could also lead to global political instability, according to a U.S. Department of Defense study referred to in the Nature paper.
"UC Berkeley is uniquely positioned to conduct this sort of complex, multi-disciplinary research," said Graham Fleming, UC Berkeley's vice chancellor for research. "Our world-class museums hold a treasure trove of biological specimens dating back many millennia that tell the story of how our planet has reacted to climate change in the past. That, combined with new technologies and data mining methods used by our distinguished faculty in a broad array of disciplines, will help us decipher the clues to the puzzle of how the biosphere will change as the result of the continued expansion of human activity on our planet."
One BiGCB project launched last month, with UC Berkeley scientists drilling into Northern California's Clear Lake, one of the oldest lakes in the world with sediments dating back more than 120,000 years, to determine how past changes in California's climate impacted local plant and animal populations.
City of Berkeley Mayor Tom Bates, chair of the Bay Area Joint Policy Committee, said the BiGCB "is providing the type of research that policy makers urgently need as we work to reduce greenhouse gas emissions and prepare the Bay region to adapt to the inevitable impacts of climate change. To take meaningful actions to protect our region, we first need to understand the serious global and local changes that threaten our natural resources and biodiversity."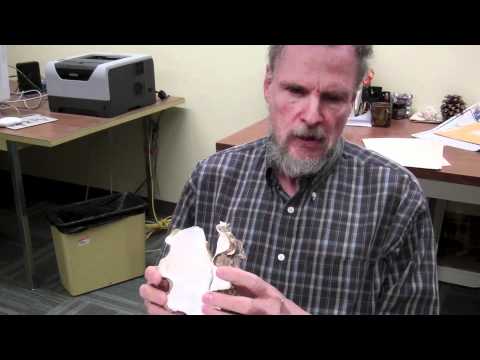 How close is a global tipping point?
The authors of the Nature review – biologists, ecologists, complex-systems theoreticians, geologists and paleontologists from the United States, Canada, South America and Europe – argue that, although many warning signs are emerging, no one knows how close Earth is to a global tipping point, or if it is inevitable. The scientists urge focused research to identify early warning signs of a global transition and an acceleration of efforts to address the root causes.
"We really do have to be thinking about these global scale tipping points, because even the parts of Earth we are not messing with directly could be prone to some very major changes," Barnosky said. "And the root cause, ultimately, is human population growth and how many resources each one of us uses."
Coauthor Elizabeth Hadly from Stanford University said "we may already be past these tipping points in particular regions of the world. I just returned from a trip to the high Himalayas in Nepal, where I witnessed families fighting each other with machetes for wood – wood that they would burn to cook their food in one evening. In places where governments are lacking basic infrastructure, people fend for themselves, and biodiversity suffers. We desperately need global leadership for planet Earth."
The authors note that studies of small-scale ecosystems show that once 50-90 percent of an area has been altered, the entire ecosystem tips irreversibly into a state far different from the original, in terms of the mix of plant and animal species and their interactions. This situation typically is accompanied by species extinctions and a loss of biodiversity.
Currently, to support a population of 7 billion people, about 43 percent of Earth's land surface has been converted to agricultural or urban use, with roads cutting through much of the remainder. The population is expected to rise to 9 billion by 2045; at that rate, current trends suggest that half Earth's land surface will be disturbed by 2025. To Barnosky, this is disturbingly close to a global tipping point.
"Can it really happen? Looking into the past tells us unequivocally that, yes, it can really happen. It has happened. The last glacial/interglacial transition 11,700 years ago was an example of that," he said, noting that animal diversity still has not recovered from extinctions during that time. "I think that if we want to avoid the most unpleasant surprises, we want to stay away from that 50 percent mark."