One of the easiest ways to navigate the ascension process is by drinking harmonized water. Just as you bless your food with positive words before eating, so too can you affect the energetic frequency of the water you drink by following a few simple steps.
Most of you are familiar with the "Messages from Water" books by Japanese scientist Dr. Masaru Emoto, whose research documented a conscious response by water to energetic influences such as thoughts, words, and music. By photographing water crystals at freezing temperatures, Dr. Emoto showed that words such as "love" and "gratitude" formed beautiful crystals while words such as "hate" or "stupid" produced unattractive crystals. The very structure of the water molecules changed based on positive or negative energetic influences. Given that our bodies are made up primarily of water, we now understand what it means to transform ourselves from the inside out.
In addition to thinking joyful thoughts and using loving words to create beautiful water crystals inside our bodies, we can take this science a step further by making a conscious effort to ingest water that has already been positively energized into our bodies. Moving from tap water to purified or spring water is a good first step in transitioning from energetically negative to energetically neutral water. The next step, however, is to add high-vibrational energy to the water you drink. This process is called "harmonizing" your water. This will bring you greater awareness, improved mental clarity, more energy, emotional wellbeing, and ultimately, a more peaceful ascension.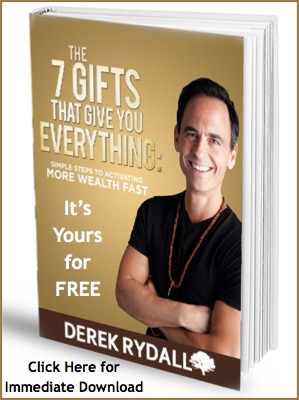 Harmonizing your water is easy. Just follow these 7 simple steps:
1. Start with clean glass or crystal containers, preferably with lids or screw-on caps to keep the water free from contaminants. Be sure to avoid plastic containers because of the potentially harmful chemicals released from the plastic into the water.
2. Add a clean, energized crystal to each water container. Remember that crystals transfer information to the water, so be thoughtful in the crystals you select. Make sure to choose non-toxic, water-compatible crystals such as quartz, rose quartz, citrine, rainbow obsidian, lapis lazuli, or amethyst.
3. Add sacred geometric patterns, colorful images or positive words to your water containers to "imprint" your water. Words such as wisdom, wellness, success, harmony, love, or ascension, would work well. Select beautiful images from magazines or simply print inspiring patterns or images from your computer. Adhere these images to the side or bottom of the water container. Another great idea is to use sound to energize your water by chanting or singing while placing your hands on the water container. Holding a tuning fork on the water container is another easy way to increase the vibration of the water you drink.
4. Fill your water container with natural spring water. Use your intuition to determine the best water source for you. If you are uncertain about this, FIJI Natural Artesian Water is a good choice.
5. Add a small amount of pink Himalayan salt to your water. For example, one pinch for a large container of water would work. Iodized salt and table salt do not perform the same function so make sure to select only pink Himalayan salt. In addition to infusing the water with electrolytes and ancient Earth wisdom, Himalayan salt acts as a great preservative for the water.
6. Place your water in direct sunlight and moonlight (full moon is best) for 72 hours. Even one hour in bright sunlight can add important information to your water. If you do not have access to direct sunlight, Himalayan salt lamps will help energize your water. For best results, however, three full sun/moon cycles is recommended.
7. Drink and transform yourself from the inside out! Much like thanking your food before eating it, state your intention before drinking your harmonized water. Take a moment to send love and gratitude to the water. Ask it to bring its wisdom and knowledge to your physical being. Feel the water moving down your throat and filling every organ and cell with vital healing energy of the highest vibration.
Consider that ascension means trans-form-ing, one water molecule at a time. You control the speed and ease of your ascension by the vibration of the water you drink. The more harmonious the water crystals in your body, the higher your vibration and the more tangible ascension becomes for you personally. So, go ahead and drink your harmonized water—the new Earth is waiting for you!
Visionary and interdimensional communicator Rainey Marie Highley is author of "The Water Code—Unlocking the Truth Within" and "Divine Macroverse." For more information, visit her website: www.raineymariehighley.com.