Canada's Freedom Convoy Has Inspired Truckers in Europe, Australia and USA to Hold Freedom Rallies Around the World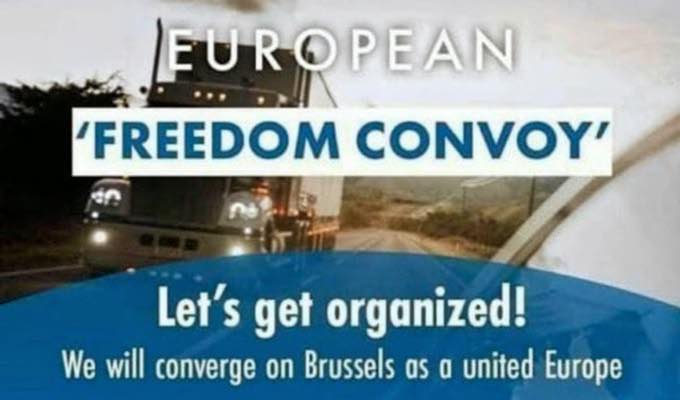 Source: everydayconcerned.net
The actions of the Trucker Freedom Convoy 2022 in Canada, inspired no doubt by the Australian trucker actions earlier, have set off plans for trucker rallies across Europe, in the United States, and Australia. See below:
They started this great action and it has been taken up around the world. Awaiting how tomorrow will go. Good luck! #TruckerConvoy2022 #TruckersForFreedom #europeanfreedomconvoy pic.twitter.com/BStnzSwdPM

— Chris Tien (@kris10aa) January 28, 2022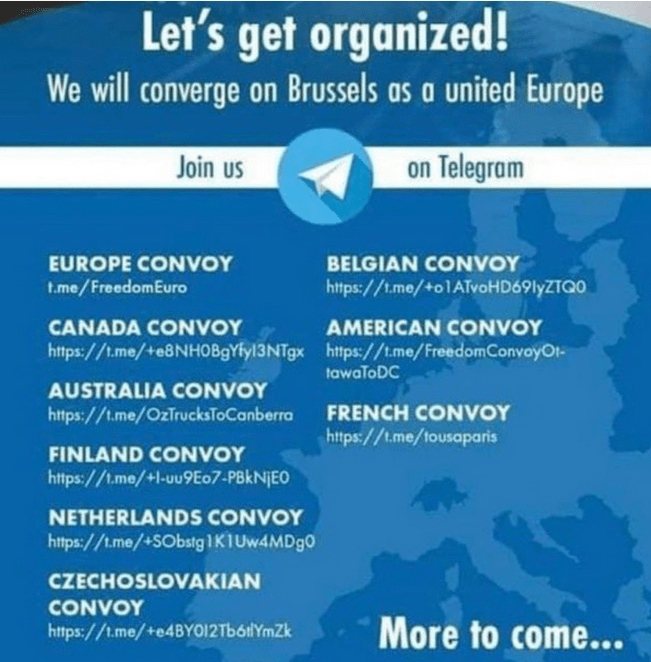 American Truckers Announce a Convoy to DC to End all Vaccine Mandates in USA
In breaking news, American truckers are planning to follow Canada's lead and lead a trucker rally from California to DC, to stay in DC until all government vaccine mandates are ended–Telegram ink: https://t.me/FreedomConvoyOttawaToDC:
BREAKING: Facebook group "Convoy to DC 2022" has announced an American Trucker Convoy Protest that will start in CA and in end in DC pic.twitter.com/ZzdUHKGiso

— Drew Hernandez (@DrewHLive) January 29, 2022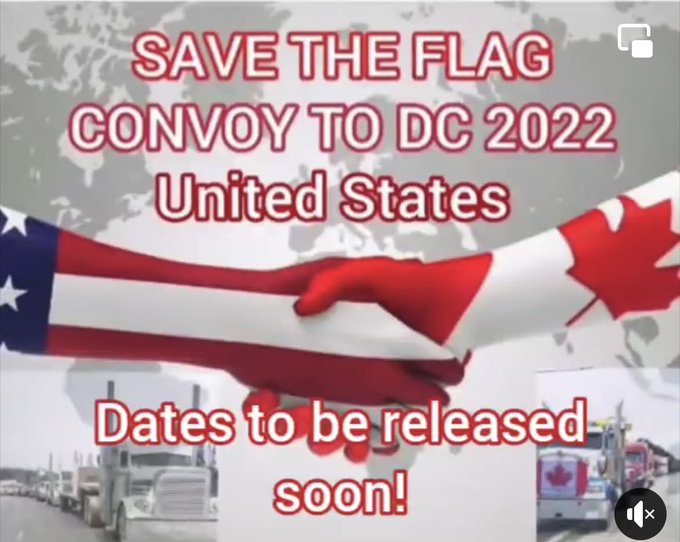 Canada Rally and Convoy Video Coverage
Canada Speak Freely is one of the many sites posting trucker and rally videos from Canada. This page lists video coverage: https://canadaspeakfreely.com/freedom-convoy-2022-live-streams-video
Dr. Roger Hodgkinson: "We are going to fight this to the end whatever it takes–this is an International Movement"
Dr. Roger Hodgkinson who has been very vocal in altstream media warning parents not to vaccinate their children and teens with the COVID gene-modification and heart-attack-inducing injections, has recorded a message to the truckers and to Canada's failed government figureheads, including a poem from Dr. Francis Christian marking the historic nature of this world moment:
"This is a moment in history. This is a moment when we need to retake our freedoms, that we've unfortunately taken for granted for far too long. It's the future of society, it's the future for our children.
"And if we don't put our standard in the ground now, and object vigorously, then I think we're at a turning point in history here of how politics and how governments rule over us.
"It's an enormous opportunity. The tables have turned–we have an opportunity here to change the way politics is done. The time is ripe for major pushback. For a major Reset, in our favor this time–so the Great Reset is your story, be careful of what you wish for, for now the tables are turned. We know what you are up to, and we're gonna retake control ourselves. So you better head for the hills–for we're comin' for you. Sorry guys, the gig's up–We are the people, you are our servants, and we will now start dictating terms to you.
"We want to get back to living, to actually enjoying life, to go out to restaurants, to hug our grandchildren, to travel wherever we want…make the most of every living second, enjoy it to the full, but we can't do that with government restricting us on X Y and Z-No. No.
"We are going to Ottawa, our Prime Minister of course is hiding under his bed (with his little peapods). These truckers are going to put a cordon around Ottawa–and they're not going anywhere, they are going to be there until there's capitulation. This is an international movement — It has gained such incredible momentum over such a short period of time.
"From an idea just a few weeks ago, they've had about 7 million dollars in the bank, it's a convoy that measures 75 km long, 1000s of trucks, this is an unstoppable – an unstoppable demonstration, we are going to fight this to the end whatever it takes. This is the moment for us to turn this around. The Great Resetters are going to get gobsmacked!" — Dr. Roger Hodgkinson