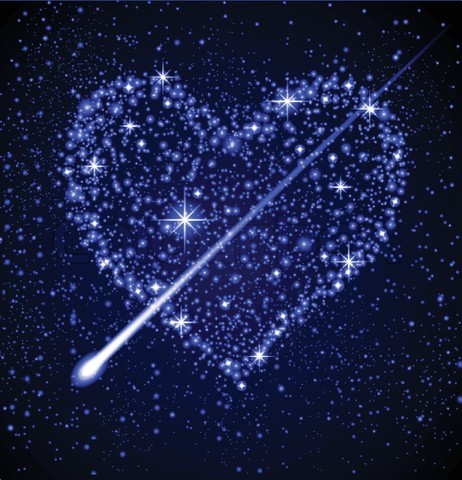 By now most of us have seen The Secret movie, or are at least familiar with The Law of Attraction. I remember the very first time I saw it I had one of those "eureka!" moments and my life was never the same. However, my education on manifesting continued long after The Secret, and the more I learned about using The Law of Attraction, the more I realized that the principles they teach you in the movie are just shy of complete. It's like they gave you a car and manual, but no keys.
See, the main teachings in the Secret is to put the power of positive belief behind the thoughts surrounding what you most want in your life. To use creative visualizations to keep your subconscious mind focused on being open to accepting these things into your life.
The Secret tells us that the reason we most often are in a state of lack in various areas of our lives, is because we are energetically blocked off, even to the possibility of such a thing being a reality for us. For example, we may want to drive a Tesla so badly, but hold the car up on a pedestal such that energetically you keep it just out of your reach and reality. You resist the thing you want most to manifest in your life, perhaps without ever even knowing you are doing such a thing (It is truly amazing how often we do acts of self-sabotage through our own thoughts and beliefs).
So, The Secret would suggest creating a vision board with pictures of the car so it's literally in your vision every single day. It might also suggest using positive affirmations such as, "I will have a Tesla in my garage soon" or "My life is super rich and abundant". Affirmations can be excellent tools to keep you motivated towards achieving a goal, but if used incorrectly they can also keep you stagnant and keep your goals always acting as the proverbial carrot at the end of the stick; one you continue to chase, but to no avail.
When working with the subconscious mind and affirmations, one thing The Secret fails to teach is that you must bring your object of desire into the present moment and you must fully, emotionally, and positively believe that it can and does exist there in your current reality. For manifesting to truly work, there can be nothing blocking the path for it to come into your life and often times we are that block and we don't even know it, just by how we approach manifesting. Positive thought is only part of the equation, belief you deserve it and that it can literally "be here now" with you are two required other parts. Therefore, we might change that first affirmation to, "I am open to having a Tesla in my garage". It's a statement your subconscious can believe NOW, and is welcoming the car into your present reality.
The final piece of the pie comes in the form of action. Once we have a clear vision on what we most want to manifest, we must act on things the Universe brings into our lives to let the objects of our desire to come on in! It still confuses me to no end why this pertinent piece of the manifestation mantra was left out of The Secret. The movie was presented in such a "just sit back, think it and it shall be done" type of way that I know I'm not alone when I say I was a tad disappointed when I personally couldn't "think" $1,000 into reality just by picturing it sitting in my hands.
But once I stopped kidding myself and was truly committed to learning how to effectively use The Law of Attraction, The Universe starting opening doors for me, allowing certain people into my life that lead to certain paths leading to some great opportunities. And I realized that all it took was belief, trust, knowing, and action, and then simply flow…letting The Universe simply do what it does best, which is provide abundance for each and every one of us, if only we stop fighting and just let it.
This is perhaps the secret hidden within The Secret…To know…to let go and to flow. When we do this we come naturally from a place called our Heart Center. This is where manifestations actually take place; where they leave the body (energetic field) as thought forms/beliefs and become imprinted onto the field, ready for The Universe to do its thing. It is as if you hit your proverbial cosmic gong of intent, setting a resonance for that which you most desire. And with belief behind it coming from your heart center, The Universe has no choice but to answer you back in a physical manifestation of your desire.
This is called matching frequency and holds more relevance in science than spirituality, believe it or not. Like attracts like, so when you are resonating with what you desire, that which you desire is finally allowed an opened channel into your life. You have removed any false beliefs that formerly got in the way such as thinking you didn't deserve it or that you are not good enough. One successful manifestation after removing such a block can act as quite an impressive demonstration on just how powerful our thoughts really are. And with that comes the knowing that with each thought, we truly are creating our realities. And from that moment on, we are never the same. We begin to choose our thoughts with awareness, attention and the utmost care. Almost as if we knew some sort of secret. 🙂
Check out these other articles on manifesting:
7 Steps to Manifesting What You Want Quickly and Easily
Intentional Manifesting, Authentic Choice, and Truly Letting Go
7 Secrets to Manifesting Prosperity & AbundanceTamara Rant is a Co-Editor/Writer for CLN as well as a Licensed Reiki Master, heart-centered Graphic Designer and a progressive voice in social media activism & awareness. She is an avid lover of all things Quantum Physics and Spirituality. Connect with Tamara by visiting Prana Paws/Healing Hearts Reiki or go to RantDesignMedia.com
Tamara posts new original articles to CLN every Saturday.
Follow Tamara on Facebook, Twitter and Google+
Save
Save
Save