Boost Physical Activity With a Twist on the Daily Routine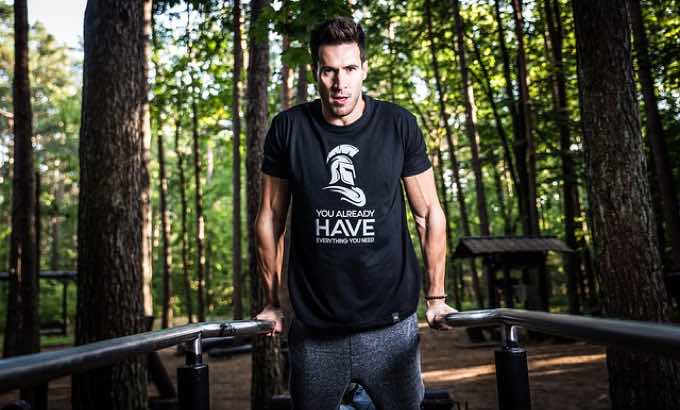 Daily life's monotonous work gives us little to enjoy. The same old routine that we follow days after days brings with it boredom. It overshadows our vision of life. Here comes the necessity to spice up life with some added twist of physical exercise.  Incorporating some sort of physical exercise adds vigor and energy to life. It also boosts the testosterone level. We all know that the testosterone level starts to decrease after reaching a certain age.  Physical movements and exercise help us to maintain it. There are also test boosters that work just fine. One way or the other, we need to boost our strength, stamina, and testosterone level to balance the bliss of our life.
According to WHO guidelines adults, aged between 18-64, should go through at least 150 minutes of moderate-intensity physical activity or 75 minutes of tougher physical activity. Let's have a look at how we can boost these physical activities in our daily routine.
Morning time:
You can start the morning fresh with a little exercise that will take not more than 5 minutes. After you wake up, do some stretching and shoulder rolls. Add some rounds of toe touches, planks, and sit-ups. Then you are all set to start your day's journey.
Commute to the office:
Are you used to going to your office in that cozy car of yours? If so you might still add some exercise on your way to the workplace. First of all, if your workplace is near to your home, you can leave the car in the garage and just walk to the office. Walking is a great exercise and it is good for your heart. If your workplace is located at a formidable distance from your home, don't worry. Sometimes you can avail public commute and get down at an earlier station. You simply walk the remaining short distance. This obviously requires a bit of planning. You'll have to wake up a little early in the morning, say 30 minutes before your usual timing. But the benefit of all these simple exercises is highly rewarding. Trust me.
Add some more physical movements in your work:
You might be working your ass off at your office. But if it involves sitting on a desk all day, you do little good to your health. How about you take the stairs to some floors instead of taking the lift all the way to your designated floor? This habit will add immensely to your fitness. Moreover, you can take 5 minutes of a short break in between work. Use these 5 minutes to do some stretching with your desk and maybe some shoulder rolls. This will give you renewed vigor and enable you to work more efficiently.
Evening exercise:
People, especially men, tend to lie down on the couch and switch on the TV after they return from work. But there are way more interesting things that you can do when your work shift ends. You can go for an evening walk along the park before you hit the showers. This works both ways. It's good exercise and also it allows you to socialize and make new friends.
Play more with the little children:
Some parents give their smartphones to little children to get them occupied while they rest. This is a trend that should be avoided. Try to engage yourself more with the child. Run around the home with the little one, make the junior chase you. You can perform some groovy dance and entertain the child. Or if the child is just a baby, take it upon your shoulder and walk around the living room. This way, the child is happy and your body gets the physical activity it needs. Moreover, if your little one is much older you can still engage. Manage some time regularly to take the child to the fields.  Teach him some baseball, football moves, or simply play the sport of your choice.
Exercise at home:
Home is the best place for exercise. You don't always have to hit the gym floor to get your body fit. You can do lots of stuff at home. Moreover, you can save time for commuting to gyms and fitness clubs. You can do push-ups, sit-ups at home. Grab a rope and do some skipping. Skipping is a great exercise and helps a lot to lose weight. Take a genuine interest in doing the household chores yourself. You can sweep and mop the floors of the house. Don't always hire a mower or gardener. Find time to do these yourself. These physical activities will boost your health a lot.  You might switch on the TV to listen to the news. You don't have to do it lying down. You can walk around the home while you listen to the news. You're in a mood for some pop music? Turn on Spotify or Youtube Music and start dancing.
The above-mentioned techniques are quite useful. But the daily lives and daily routines differ from person to person. You can incorporate the ones which suit your strength, timing, and schedule. It goes without saying that good health and a fit body are the best gifts we can have.
Author Bio:
John Brooks is the Professional Content Marketer. He writes a lot of articles on his career. Last one year he has been working with Orbeen.com as a digital marketing expert. The company provides various types of Digital Marketing services i.e, Search Engine Optimisation (SEO), Search Engine Marketing (SEM), Social Media Optimization (SMO), Web design & development, Link Building services, Outreach guest post, Content Marketing & blogger outreach.
Image Source:
https://pixabay.com/photos/wood-outdoors-nature-tree-people-3094281/