The Mandela Effect – New Insights and Revelations! Cynthia Sue Larson Explains
The Mandela Effect is gaining traction amongst the masses. Is this a REAL phenomenon or just "False Memory?"
The Mandela Effect – just what is this all about? Is this about a reality, possibly for the masses, that is constantly warping and wefting, ebbing and flowing, and literally shifting the past as we know it? Is this about our brain's ability to process information one way at a certain point in time and another well into the future, or is this just about false memory?
Today's guest Cynthia Sue Larson and I have discussed the Mandela Effect at great length before, but it seems that with every passing day, new information comes to light about what we may just be dealing with.
Cynthia and I discuss this in connection with what is known as retrocausality – the idea that cause does not always have to precede effect, and some of the exciting discoveries within the quantum field that are supporting this theory.
This conversation was so much fun to have and so exciting when we consider the possibilities and the clues that may eventually lead us to understand the true nature of reality.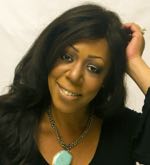 Alexis Brooks is the #1 best-selling author of Conscious Musings, writer/editor for CLN and host of the award-winning show Higher Journeys with Alexis Brooks. Alexis brings over 30 years of broadcast media experience to CLN. For over half of that time, Alexis has dedicated her work to the medium of alternative journalism, having researched and reported on the many aspects and angles of metaphysics, spirituality and new thought concepts.
This article and its accompanying media was originally created and produced by Higher Journeys in association Conscious Life News and is published here under a Creative Commons license with attribution to Alexis Brooks, HigherJourneys.com and ConsciousLifeNews.com. It may be re-posted freely with proper attribution, author bio, and this Copyright/Creative Commons statement.