7 Tips to Keep Employees Healthy and Happy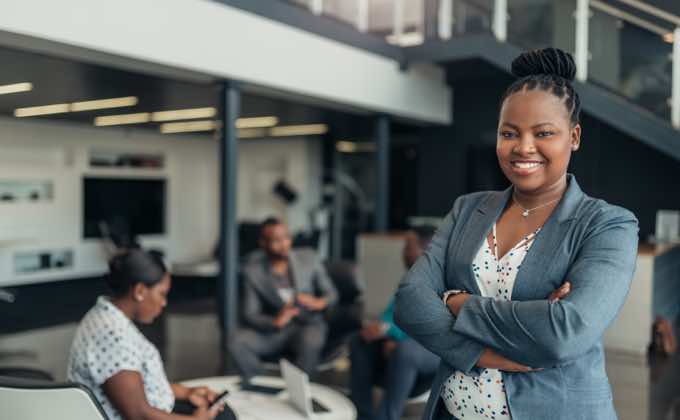 Happiness and health are major considerations for many people nowadays, and this is especially true for employees. Money isn't the only motivator for employees to stay with a firm. They need to feel like they're a member of the family at work. Nobody wants to drag oneself through each of their working days.
You spend the bulk of your waking hours at work, so it's normal for you to want to be happy. It may take more work on your behalf to lead employees in greater pursuit of pleasure and better health, but the rewards are just as spectacular.
Employees that are happy are more productive, satisfied, and better team players. These are just a few of the advantages that having healthy and happy staff may provide for your business.
This post will provide you with seven of the finest ideas and strategies for keeping your staff happy and healthy.
Make Work-Life Balance a Priority for Employees
To keep your staff, it's no longer enough to pay them a high wage or provide them with a raise and competitive benefits. Many employees increasingly choose to work for organizations that promote a healthy work-life balance. No employee, no matter how appealing the money, wants to feel like they're drowning from work on a regular basis.
Employees who have a good work-life balance are more likely to be healthy and happy because they have time for themselves, their families, and their interests. With that said, here are some suggestions for providing a better work-life balance for your employees:
Set a schedule for yourself and stick to it. Avoid asking your staff to work extra if it isn't really essential.
Make a pleasant working environment for your staff so that they may relax during their shifts. Start by thinking about LaunchPad Center, a coworking space, for meetings and other events.
Automate wherever feasible, especially now that virtual meetings are so common. This entails giving employees who don't have to travel to the office every day the choice to work from home.
The emphasis is on disease prevention in general.
Being proactive about your employees' health is always the best strategy. There's a lot of truth to the saying "prevention is better than cure." It is less expensive to take care of your employees and keep them healthy than it is to cover their medical expenditures when they become unwell.
Most significantly, when your staff is healthy, their absence rate decreases. This can help to minimize undesirable consequences such as job interruption and decreased productivity caused by missing staff.
These are some of the procedures to take for illness prevention in general:
Make good health insurance incentives available to your staff.
Allow a doctor to visit your company on a regular basis to conduct general health checks on your personnel.
Keep your company's facilities clean by sanitizing and cleaning on a regular basis.
Organize annual immunizations for common diseases such as the flu on-site.
Employees should be given vacation time.
Perhaps it's time to reconsider your vacation incentives, particularly for long-term and entrenched personnel. If your organization can afford it, you may go beyond just providing paid time off. You may also begin to provide vacation leave packages and discounts to employees who consistently perform well or have been with you for a long period.
Collaboration with travel agents is a smart method to do this. When your company becomes a frequent customer, they will be able to be more generous with their offers and discounts. You may also request that the travel agency customize holiday arrangements for workers in order to keep costs down while providing a memorable and valuable trip. You may not be able to cover the full cost of their vacation, but a discount tailored just for your staff is already a kind offer.
Taking frequent breaks or vacations might help your employees' physical and emotional health. When those workers return to work after their break, you'll notice that they're more productive and happier.
Recognize Employee Success
Your staff doesn't have to accomplish anything extraordinary to merit special praise.
Even if they have just little accomplishments, go ahead and congratulate them. Progress, no matter how modest, is still progress. Recognize employees for their efforts, especially if you know they have spent a significant amount of time working on a certain project.
This is necessary so that employees feel valued for their efforts. They shouldn't have to feel as though their efforts are in vain because you can't see them. Incentives for exceptional achievement are also available. A basic supermarket discount voucher or a free massage will suffice.
Your sales performance management program may help avoid turnover by ensuring that your team members receive improved training, coaching, and assistance in meeting their objectives and quotas.
Promote Healthy Eating in the Workplace
You are what you consume, and this certainly holds true for your employees. If kids eat junk food on a regular basis, they will undoubtedly become unwell. Employees spend at least one meal and one snack at work, which is important enough to have a considerable influence on creating good and healthy eating habits.
A nutritious diet is the foundation of good health. It is also a vital basis for avoiding the possibility of future lifestyle disorders. Healthy employees are also productive employees, so it's a win-win situation for your company.
Having said that, here are some suggestions you may do to have healthy employees:
Choose to have on-site vending machines that sell water and healthful fruit juice rather than simply drinks.
Provide a refrigerator in your pantry for staff to store their packed meals from home.
When planning workplace lunches or dinners, look for caterers who also provide healthy meal alternatives.
In your workplace pantry, provide complimentary fruits in addition to coffee and water.
Money Is Important
Compensation packages are important when hiring new personnel, but once a contract is reached, the source of motivation shifts. The drive stems from everything I've been talking about—the difficulty of the job, the purpose of the work, the chance to learn, and the opportunity to contribute.
When it comes to selecting a wage that will give your employees the impression that they are being adequately compensated, don't go out of your way to underpay them. If you do, they will ultimately find out and be displeased. "Would the salary be defensible if it were open?"
Give them success tools
While policy may be the primary emphasis at first, remember to consider innovative solutions as well. Instead of providing severe standards, attempt to encourage problem-solving. Make it possible for workers to communicate their opinions and ideas about the organization in a secure setting.
Fortunately, you can now utilize an online paystub generator to assist lessen your effort. They let employees log in and obtain their pay stubs without having to request them from their company. Employers have less paperwork since they no longer need to print or store paper copies.
The suggestions above are not the only strategies to increase employee happiness and health in the workplace, but they are a fantastic place to start for your firm. Because workers are the most valuable asset in any organization, it is critical that you do all possible to take care of them.
Employees are more inclined to stay if they feel happy and comfortable where they work. This allows your company to retain good employees who can contribute to overall business success. It is worthwhile to begin implementing the aforementioned suggestions.