What Moved Pleiadian "Ambassador" Christine Day to Tears and Why You Will Be MOVED Too!
What Christine Day just experienced at Uluru in Australia and How it Will Affect the World and YOU!
Christine Day, known to many around the world as the Pleiadian Ambassador, says that what happened on January 12th of 2020 was BIG! (My recent interview with PMH Atwater also addresses this big shift and she agrees). But what happened?
On that day, particularly at Uluru in the central part of Australia, a cosmic gate or dimensional doorway was cracked open, the likes of which it's been said has not occurred in THOUSANDS of years. And its effects will last for many years to come.
But what happened, and moreover, what does this mean for all of us?
Have we entered that doorway? How will our lives change as a result of it?
How will the world change, if at all?
Christine shares some intimate and powerful insights as to the new energies that have descended upon us as we begin this year of 2020, and talks about the Pleiadian healing she was prompted to do at Uluru that moved many to their own powerful spiritual awakening!
Books by Christine Day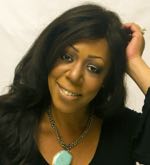 Alexis Brooks is the #1 best-selling author of Conscious Musings, writer/editor for CLN and host of the award-winning show Higher Journeys with Alexis Brooks. Alexis brings over 30 years of broadcast media experience to CLN. For over half of that time, Alexis has dedicated her work to the medium of alternative journalism, having researched and reported on the many aspects and angles of metaphysics, spirituality and new thought concepts.
This article and its accompanying media was originally created and produced by Higher Journeys in association Conscious Life News and is published here under a Creative Commons license with attribution to Alexis Brooks, HigherJourneys.com and ConsciousLifeNews.com. It may be re-posted freely with proper attribution, author bio, and this Copyright/Creative Commons statement.