Human Energy Systems
vibrational energy including chakras, auras, and more
We have now arrived at the ultimate moneymaking scam for Big Pharma, a corrupt, criminal industry that's going to great lengths to pressure Big Tech to censor all speech that doesn't earn them more profits. Now, vaccine manufacturers like AstraZeneca are openly bragging about how they've achieved absolute legal immunity from all side effects caused by coronavirus vaccines, even as "Dr. Evil" Fauci and other pawns of the vaccine industry are pushing for mandatory vaccine injections for billions of people. You have no right to say no, in other words, but you also have no right to sue if their product turns out to be faulty and causes injury or harm. This is now the status quo of the lawless, anti-human vaccine industry and all its corrupt collaborators such as Big Tech, Big Media, medical schools and complicit medical journals.
Join Robert F. Kennedy's Children's Health Defense for a live, virtual press conference on Thursday, July 30, 2020 at 3:30 p.m. ET/12:30 PT to discuss this exciting milestone in our landmark case against the Federal Communications Commission (FCC) – the submission of the evidentiary brief. To fulfill our commitment to stopping the harmful exposure of our children to 5G and wireless radiation, CHD has taken this giant step toward unprecedented litigation against the FCC and you are invited to learn more directly from our attorneys and petitioners.
This is part of a series I shot with The Mindful Millionaire author, Leisa Peterson. In this video (#6) we're looking at the core belief of the third eye chakra and how it affects your prosperity. #thirdeye
In order to protect school children from harm, the Russian Ministry of Health published recommendations to schools to ban the use of Wi-Fi and cell phones in elementary schools.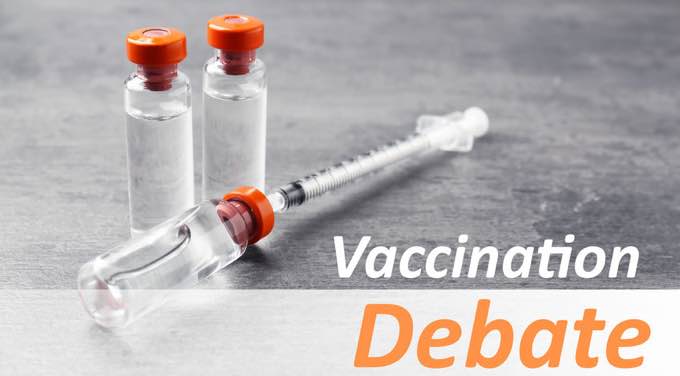 Don't miss this historic debate on Tune in July 23, 2020 8:45 a.m. EST between Robert F. Kennedy, Jr. and Harvard Law Professor Alan Dershowitz.
Vicki Howie summarizes and shares some of the best (and easiest) ways to boost your root chakra. Doing these things will create a deeper sense of safety and stability that comes from within. #rootchakra #chakras
If your body is not feeling well, it may have entered an inflammatory state. It needs something that reduces inflammation. Here are a dozen possible candidates. Based upon the work at the Institute of BioAcoustic Biology and Sound Health in Albany, Ohio, both ways of ministration could serve your body's form and function to reduce inflammation. This is because even that solid-looking pill which you take for a headache is made up of vibrating atoms with an electricity and a frequency, or frequency equivalent.
In 2017, Italian researchers reviewed the ingredients of 44 types of so-called "vaccines." They discovered heavy metal debris and biological contamination in every human vaccine they tested. The researchers stated, "The quantity of foreign bodies detected and, in some cases, their unusual chemical compositions baffled us." They then drew the obvious conclusion, namely, that because the micro- and nano-contaminants were "neither biocompatible nor biodegradable," they were "biopersistent" and could cause inflammatory effects right away—or later.
The three goddesses I've chosen for healing the throat chakra all represent different cultures or religions and relate to different aspects of the throat chakra.
This week we're looking at how your heart chakra affects your finances. Leisa Peterson, author of the Mindful Millionaire joins us for the fourth video of this Chakra Money Lens Series. #chakras
My first article on 5G and COVID-19 was somewhat prophetic in predicting some of the alleged effects that 5G would have on the world.
Julie Schiffman, an Emotional Freedom Techniques (EFT) practitioner, shows you how to use the EFT to feel safe in the world post-lockdown. #efttapping
As the current pandemic rages on, people around the world are being ordered to do things for the "greater good." Governments are requiring specific things from people in order to protect the "public health." Long before the current pandemic, the European Union had been in the planning stages of developing a "common vaccination card/passport." This universal vaccination passport is also designed for the "greater good" and will be implemented as a requirement to protect the "public health." How might your liberty and livelihood be restricted if you do not succumb to all the vaccines required for the universal passport?