Yangtze River Turns Blood Red; Was a Bible Prophecy Fulfilled? [video]
_Featured_, News Flash, Prophecy, Videos
Saturday, September 8th, 2012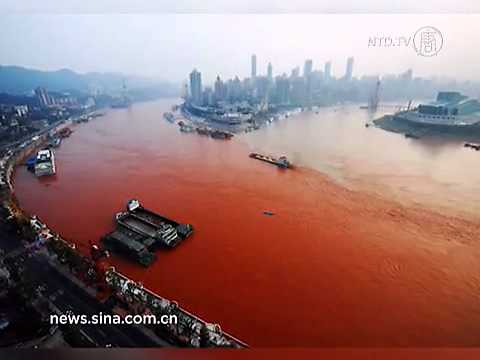 The longest river in China, the Yangtze River, has turned blood red near the city Chongqing.  Locals suspect that severe pollution is the cause, but Chongqing's Environmental Protection Bureau has another explanation: sand. Official reports are saying that flooding upstream washed excess sand downstream, turning the river bright red.
Some folks are saying that the tuning of the Yanngtze River to blood red fulfills the following Bible prophecy:
"The third angel poured out his bowl on the rivers and springs of water, and they became blood." – Revelation 16:4 (NIV)
What are your thoughts?