A tribunal in Malaysia served George W. Bush and Tony Blair a guilty verdict for their role in the Iraq War.  Though the unanimous verdict has no direct impact on the destructive duo, it is symbolic.
The Malaysian Prime Minister, Mahathir Mohamed, set up the Perdana Global Peace Foundation who stated, "War criminals have to be dealt with – convict Bush and Blair as charged. A guilty verdict will serve as a notice to the world that war criminals may run but can never ultimately hide from truth and justice."
The prime minister strongly opposed the Iraq War and referred to Bush and Blair as child killers.
One of the key points of the tribunal was the fact that the Western powers could not produce any evidence of weapons of mass destruction.  The WMD served as the "problem" which caused the White House "reaction" which then decided that war is the "solution."
Why did Bush lie about WMD's?  Read this CLN article to find out why Bush wanted to find a reason to invade Iraq the day he took office.
The situation in Iran is now being compared to Iraq by New Yorker magazine writer Seymour M. Hersh as seen in this video from Democracy Now (at 3:12):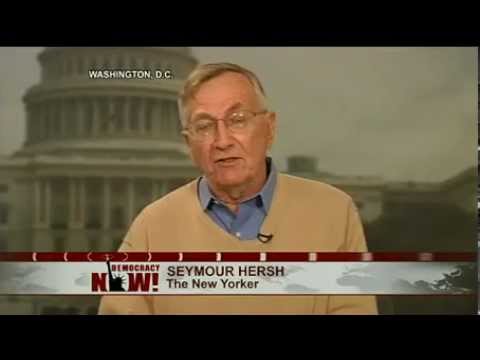 Source:  RT