Outraged By Big Bank Practices, Hundreds Of Coloradans Moved Their Money From Wells Fargo In Protest Today
_Featured_, Economy
Saturday, October 27th, 2012
(By Zaid Jilani | ThinkProgress.org)
Colorado has been a major site of the foreclosure crisis, with as many as 140,000 additional homes are expected to go into foreclosure between now and the end of next year. The cost to taxpayers of these foreclosures have topped $2.7 billion.
Not all of these foreclosures are economically necessary. Banks can choose to work with homeowners to arrange payments that families are able to make to keep them in their homes. One mega-bank that has thus far refused to do this in the state on a workable scale is Wells Fargo. So this week, the Colorado Progressive Coalition (CPC) — calling for a "Mile-High Showdown," referring to Denver's geographical height — is calling on the megabank to reduce the principal on underwater loans, increase small business lending, divest from private prisons, and pay its fair share of taxes (the bank paid a 7.5 percent effective corporate income tax rate in 2010). Yesterday, CPC activists appeared at a local Wells Fargo branch and presented their demands, which were faxed to the bank president John Stumpf. Watch it: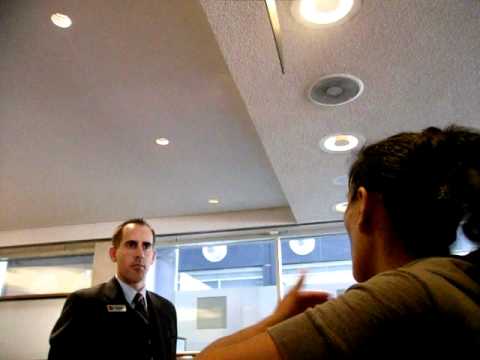 In order to put some teeth into these words, the CPC assembled over 300 Wells Fargo account holders and a local union to collectively close their bank accounts today and put their money somewhere else instead. CPC plans to continue to escalate its actions in the state, including moving into a Wells Fargo branch to protest foreclosures.