How To View the Perseid Meteor Shower (Best of 2012) On Aug 11-13 [video]
_Featured_, Space, Videos
Friday, August 10th, 2012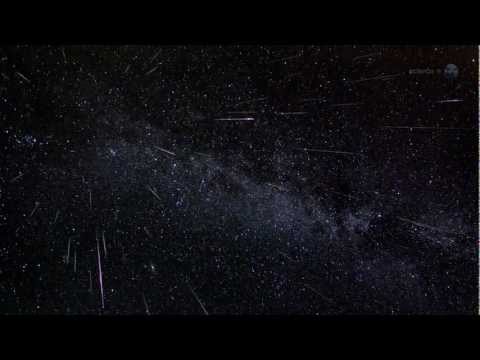 On the nights of August 11-13, the best meteor shower of the year, the Perseid meteor shower, will fill predawn skies with hundreds of shooting stars.   That's just for starters.  This year's display is extra special because the brightest planets in the solar system are lining up right in the middle of the display.
Look for the annual Perseid meteor shower to be at its best this weekend! Best times to watch: after midnight and before dawn on August 11, 12 or 13. We give the nod to Sunday, August 12 – in the hours between midnight and dawn – as the possible best day. But any of these mornings should be fine for watching this year's Perseid shower.
The Perseids are a summertime classic. They're a favorite for Northern Hemisphere viewers, though this shower can also be watched from tropical and subtropical latitudes in the Southern Hemisphere as well. Plus the moon is sweeping past the brightest planets – Jupiter and Venus – in the predawn sky this weekend. What more can you ask? Find a dark, open sky far away from the harsh glare of city lights, lie down comfortably on a reclining lawn chair and enjoy the show. You don't need to know the constellations. You don't need special equipment. Simply look up to watch Perseid meteors streaking the nighttime sky. As seen from around the world, the most meteors usually fall in the dark hours just before dawn.
How to find the radiant point for Perseid metors