13 UFO Orbs Filmed Emerging From Moon's Surface On 15th September 2012 (HD) [video]
_Featured_, UFO, Videos
Sunday, September 16th, 2012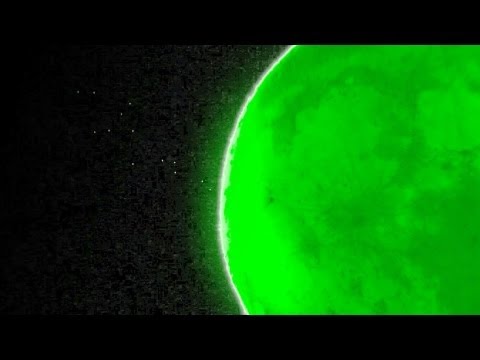 This video contains amazing footage showing what appears to be an entire fleet of orbs taking off at high speed from the surface of the moon.
While filming the moon on September the 15th 2012 with his telescope and Canon EOS 600D,  the user who captured the footage spotted 13 orbs flying away from the surface of the moon, following flight paths that appear to change direction, suggesting they were intelligently controlled. He applied various color filters to get a clearer look of these objects.
Pardon the melodramatic music. Presentation aside, we thought this video was worth sharing for your discernment and skeptical consideration.
The original raw footage you can see here: http://youtu.be/1XsYlI-q0hk"
DISCLAIMER
The video above is presented only for your consideration. While we find the footage compelling and believe it is worth sharing with our readers, we make no claims either implied or expressed as to its authenticity.
In the age of computer generated imagery (CGI), it is difficult if not impossible to verify the authenticity of footage even under the most advanced expert scrutiny and analysis. The truth of the matter is that until a sighting is witnessed by hundreds and captured on video from multiple sources and perspectives, UFO footage will probably never be considered as "proof" of anything. The thousands of UFO videos littering YouTube, many of them fake, are a testament to this.
That being said, we will make every effort to look for red flags and weed out obvious hoaxes and fakes, but nevertheless, some will undoubtedly slip through the cracks. We encourage readers not to automatically accept any UFO footage they see at face value, and to always apply discernment and a healthy degree of skepticism.