Alexander Reed Kelly | Truthdig | Sept 1 2013
Whom to believe? That's the question demanded by prudence and intellectual integrity in any effort to learn what happened a week and a half ago in the Ghouta suburb of Damascus. President Obama says it was Bashar al-Assad who gruesomely killed hundreds of Syrian civilians and injured thousands more in the rebel-held area with lethal gas and that a "limited" act of war in response is necessary. He says he has the evidence to prove Assad's guilt, but he refuses to share it with the public.
Americans spent the entire summer discovering how little obligation their president feels to keeping his fellow citizens informed about the scale, reach, methods and objectives of his digital spying operations. Secrecy from officials is nothing new, but technological advances and decades of erosion of "liberty and justice for all" have created new opportunities to abuse the privileges of public office. Americans now depend almost exclusively on outlaw whistle-blowers such as Edward Snowden and Chelsea (formerly Bradley) Manning and the journalists with whom they work just to get a vague sense of what their leaders are really doing.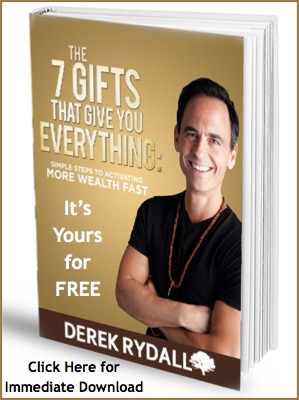 The administration's treatment of the Ghouta tragedy does more to reveal Obama's disregard for the Constitution and democratic due process and suggest concealed motives than it tells us what happened there. It was only four days into an investigation of the site by U.N. weapons inspectors that Secretary of State John Kerry pronouncedAssad's regime undeniably responsible for the attack. The official assessment Kerry referred to as support for this claim contained no hard evidence of official involvement in the attack. In lieu of such evidence, the report's authors four times embedded the phrase "high confidence" within vague references to circumstantial evidence, such as the Syrian government's known possession of chemical weapons, and the movements and communications of its military at the time of the attack. Additionally, the phrase "we assess" was included nine times to prepare readers for variations of the claims that the opposition is incapable of using chemical weapons and that only the Syrian military could have executed the attack. Absent the release of the alleged evidence, these claims are left to serve as their own proof. (Tellingly, one or more of the report's authors did think it prudent to admit that their corroborations fell "short of confirmation," a phrase that appeared once.)
Do these omissions mean that Assad did not kill his fellow Syrians with rockets laden with indiscriminate poison gas? No. But according to critics, there are glaring and suspicious omissions in Obama and Kerry's official account. To begin with, in a letter published on Truthdig on Friday, former Rep. Dennis Kucinich describes some number of the electronic communications between Syrian military officials that Kerry claims his allied intelligence services gathered—some or all of which appear to have come from Israel—as finding the Syrian officials "denying they initiated an attack," apparently rather than making statements that indicate they committed one.
Another complication named by Kucinich (and supported elsewhere) includes references to at least two instances in which the Syrian opposition is believed by credible figures to have used chemical weapons. One instance reported by Voice of America—the United States' international propaganda broadcast network—says Russia's U.N. ambassador gave the United Nations 80 pages of documentation building a case that Syrian rebels used such weapons in one of the country's northern provinces in March. The official is quoted as saying Russian scientists concluded from an examination of samples taken from the alleged attack site that the weapon used "was not industrially manufactured and was filled with sarin," which was also determined not to have been made professionally. "Therefore," said the ambassador, "there is every reason to believe that it was the armed opposition fighters who used chemical weapons" in the attack. He said at the time that he would send what the experts uncovered to his Western counterparts. Britain, France and the United States subsequently said—as Kerry maintained Friday—that they have no evidence that Syrian rebels ever used chemical weapons.
The second suspected use of chemical agents by rebels cited by Kucinich occurred in April and was regarded by U.N. special investigator Carla Del Ponte as credible.
Kucinich also refers to reports describing rockets recovered from near the Ghouta attack site as "homemade," a label that runs against the sleek professionalism of a modern military. These reports may be hard to confirm. The Wall Street Journal reportedTuesday that high-ranking American officials formally requested that the U.N. abandon its examination of the attack site, saying the U.S. already had conclusive evidence showing the Syrian government's culpability in the attacks. This discouragement is odd coming from officials hoping to make a case for an assault on Syria, which is reasonable to suspect U.S. leaders were planning to do at the time. If military action is warranted, then why not have supporting evidence from outside parties?
Late on Thursday, the underground quarters of the Internet caught fire with what claimed to be a previously unreported perspective of the gas attacks. An articlepublished on the independent news site MintPress News, written by a freelance Associated Press, NPR and BBC reporter, cited alleged interviews with "doctors, Ghouta residents, rebel fighters and their families" that suggested the attack may have been accidental and originated with chemicals given to local rebels by Saudi Arabian intelligence chief Prince Bandar bin Sultan. (As of Sunday morning, it appears no major news outlets picked up this story. One expert I contacted described the report as "dubious." I will update this article with an explanation from one of them as soon as I receive it.)