Stop Motion Video of Mear One Painting "The Sacred Guardians" Mural in Chicago
_Featured_, Spiritual Art, Videos
Tuesday, October 9th, 2012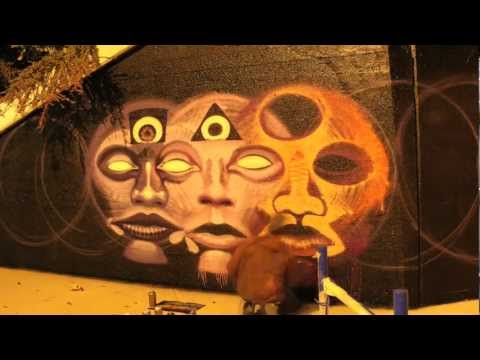 Stop motion video of Mear One painting a mural celebrating human consciousness in Chicago in September 2012.
"The mural I've created for Chicago is a celebration of human consciousness and the connection and community that we all feel and have with one another."
Mear One, born 1971 as Kalen Ockerman in Santa Cruz, California, is a Los Angeles-based artist, famously known for his often-political street graffiti art. He is commonly referred to as the 'Michelangelo' of graffiti.