Wendy Kennedy channels the 9th Dimensional Pleiadian Collective in response to the question voted on by the viewers of Conscious Life News:
"How we can remember who we are and reclaim our power?"
Ah, yes hello dears. This is the 9th Dimensional Pleadian Collective. It is a pleasure for the opportunity to once again connect. So, the question that we've been posed to answer is: "How we can remember who we are and reclaim our power?" So, the answer is really quite simple as with most things that you all experience down here in 3D. You think that things have to be complicated, difficult, and hard. But, the answer is really very, very simple. The process is simple. The mind makes everything complicated.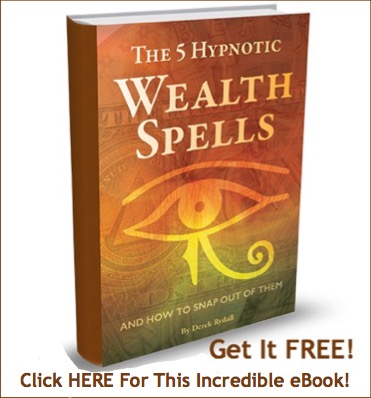 And, that is to be grounded in your body and to be present. And we say that if you are doing those two things, that you will find the ascension process much, much easier. Because, if you are grounded in your body, then you can become aware of how you are feeling in any given moment.
If you are present, then you are fully engaged in that activity and you will know how you feel about that activity. Whether you want to keep pulsing out particular vibrations to have that reflection, or if you wish to make course corrections. And really, it is that simple.
You all think that there must be all kinds of meditations and activations that you've got to do. But, no! This is about you making choices that are higher in vibrational nature every moment of the day. And, how are you going to know where you are vibrating? You've got to be grounded in your body and be very, very present.
That means not worrying about the past and the future because they are all concurrent. They are all expressions of a now moment. And, you're power lies in this now moment – where you are engaged – where you are experiencing reality. That is the only place where your power lies. You cannot change anything from the past and you can't affect the future if you are not in the now moment. The future is based upon this now moment that you are creating.
The agreed upon set of circumstances that you say is your past in the future, which is actually the now moment. I hope that you all caught that one. So, let us say that again. Each now moment is based upon an agreed upon set of circumstances. What you perceive to be your future is based upon an agreed upon set of circumstances that are occurring in your now moment that you will assign a value in the next now moment as our past or your past.
Take a breath.

So, when it comes to reclaiming power, there are two things that we want to address here. One is about the victim-perpetrator mentality. Just becoming more and more conscious of those times where you go to victim mentality as opposed to the co-creator level , where you say: "Oh, look what I created. Isn't that interesting?"
Because when you switch out of the operating system of the head, which was designed for the 3rd dimensional version of reality by the way, and you move into the heart center, you move from victim-perpetrator to co-creator.
When you are in the operating system of co-creator, there is no charge. There is no positive or negative. It's all very neutral. You see how you have generated and created situations for yourselves for your own benefit to learn and to grow. And, if you are not paying attention to the frequencies, then you keep creating bigger and bigger events for yourself until you finally see it – until you acknowledge it.
Now, the other part of power that we want to address here, many of you say: "Why don't I have my powers of premonition?" Or, "Why can't I manipulate matter like I used to?" Or, "Why can't I throw energy balls like I used to?" Because, this time around it was about integrating, about letting go of judgments of right or wrong and seeing everything as an expression of vibration.
For most of you, to have those abilities would be a distraction – at least right now. Because, you have played that game out. You played it out in Atlantis and it proved to be a bit of distraction. It was more about power and amassing information for personal gain, as opposed to the betterment of the collective.
You know how that works. So, now you are creating in a different way until you feel that you have achieved enough maturity, and enough balance, and enough integration, so that there isn't the abuse of power or the temptation, even, for the abuse of power.
So again, it's not so much about what you do. There's noting that you have to do, in this world, to remember who you are, or to reclaim your power. But, rather it is a state of being that you are holding as you move through the world. And, it is a higher frequency of non-judgment.
None of you are going to stay in that frequency. You will go up to that level and you will fall out because of the laws of entrainment. What will happen when you go to the higher levels is that the lower frequencies in your field will want to start to increase. And, so they'll start to vibrate. They'll get your attention. You'll create an event of lower frequency so that you can see that the program is there – that the vibrations are there. And, you can shift them so that you can maintain that higher frequency.
So, you will go back up. You will hold it for a longer period of time and then you will drop out again. The drop is typically not as far each time. And, you stay up higher for longer and longer each time. There is nothing wrong with you. You all go to that place.
"Ah, why do I keep creating this?" Because, you've spent many, many lifetimes creating some of these things. And, you are doing a huge amount of integration in an incredibly short amount of time. As you start accessing your heart center more and more, you are going to remember more of those other lifetimes as they are appropriate. It doesn't necessarily serve you all to access other lifetimes. Because again, it can be a distraction. It can trap you into vibrational signatures
Sometimes, many of you will reawaken and say, "Ah, I am this being from this star system." That is just but one small aspect of who you are. So, keep searching. Keep digging if you wish. But, know that is only part of who you are.
So, we hope that this has helped in some ways. These are rather big questions in the very short amount of time that we have to share with you. But, as always dear ones, know that we are around and that you can call on us for more information directly. Simply ask for us. Get yourself heart centered. State your question. And listen to the answer. Trust what you get. And, if in doubt, ask for confirmation.
And, until then, we'll be watching and waiting and sending many well wishes.