Casual discourse can be strangely revealing. Those informal conversations we have every day, make known intimations of the plight of our neighbor, our co-worker, our family member or friend. "Life is what it is," "I can't complain," "Things could be worse."
Phrases that are replete and recorded in our modern lexicon of life leave clues as to the consensus reality most have agreed to experience and moreover, never question.
The materialist's view of reality is one that is fixed and immutable. And so it is useless to change a paradigm that is frozen and unyielding. Woe is he who kicks the structure of reality only to get his toes bruised. At least that's what he thinks. He is joined by many others who not only defend the consensus but are completely oblivious to any alternative.
Nonetheless, knowledge of the plasticity of reality has managed to bleed its way into the cracks of our societal edifice. Our ancient traditions; enlightened civilizations pre-dating our own have told us through time immemorial that reality is but a construct and one that can be deconstructed and rebuilt at will, both individually and en masse. In Hinduism, reality is Maya, roughly defined as illusion. And yet, despite the adamancy and continuity of this message most are loathed to embrace and practice its truth and authenticity. Further, many settle in rationalizing their reality as if conceding to its supposed immutable laws.
I've often quoted the late and brilliant author and philosopher, Michael Talbot. This piece is no exception as I can't resist giving you a poignant illustration as to the plasticity of reality as explained in his book The Holographic Universe: The Revolutionary Theory of Reality
. In it, Talbot conveys a first person account in which his father had invited over a friend for a social gathering, who was both hypnotist and magician. The gentleman proceeded to put one of the party guests into a hypnotic state and then told him that when he came out of his state, he would no longer be able to see his daughter in the room. On command, the man awakened, daughter in plain sight to everyone except her father. The hypnotist asked if he could see the girl anywhere in the room. He then scans the room, wall to wall but did not see his daughter anywhere. Of course the other guests were amused at this but the father insisted he could not see the girl, despite her blatant presence directly in front of him. The hypnotist then took a pocket watch and placed it at the small of the little girl's back and then asked the man if he could see what he was holding in his hand. The man leaned forward slightly – peering seemingly through the little girl's back and said, you're holding a pocket watch. He was then asked to read the inscription on the watch, and did so with absolutely no visual impediment. With this illustration, Talbot reminds us that reality leaves clues as to its illusory nature.
"I believe that whatever you believe in opens the door on that reality."
-Michael Talbot
Shamanic journeying, a process by which an individual or group of individuals go into altered states of reality by virtue of either ingesting a hallucinogenic substance or by means of rhythmic sound or movement have oft reported a reality that is far more fluid, dynamic and mutable than the construct that we call our own.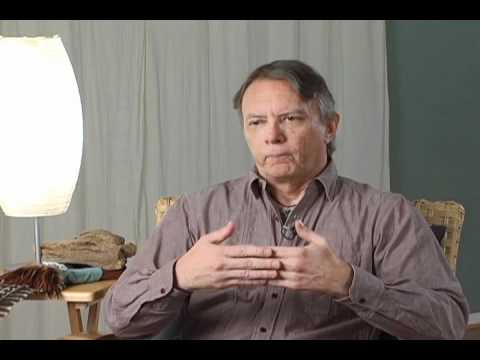 If we think of reality as a broadcast with varying frequencies depending on the strength of our own internal antenna, we can imagine that the stronger the antenna, the more likely we will be able to experience more channels. In keeping with this metaphor, many alternative theorists believe that the reality that is largely accepted is but a low fidelity emission that resonates with those who carry a weak signal. Once the antenna is upgraded, the choices for different channels are much easier to attain.
Attainability of a reality that is far more preferable to the recipient will require a classic but largely subjective journey; one that is not dictated externally, but is derived internally.
We all have a priori knowledge, and yet it seems missing from our framework at present. I don't suppose the discovery of the plasticity of reality will be arrived at collectively, but by each of us being willing to take the wisdom of our ancestors without delay or equivocation and discover its fluidity for ourselves.
To rationalize a reality that is but a mere construct is to dive toward the mirage before you with an unquenchable thirst anticipating a satisfaction that is maya and has been all along.
It is time we take the journey less traveled and determine truth with all its vibrant colors and hues. In so doing, the dictates of consensus and the pressures to conform to that consensus will indeed melt away like the mirage you approach as you get closer to it. Then you will see, feel and know that you can create the reality that you prefer and toss the reality you thought was all there was to experience.
Share your thoughts about this story on our Facebook Page.
© 2012, Alexis Brooks.
Alexis Brooks is a  researcher and essayist of the metaphysical and spiritual genre.  Her philosophies are echoed in her writings that approach questions about the nature of reality, human consciousness and the universe.
higherjourneys.blogspot.com