Positive Changes Are in the Air. Are YOU Feeling It?
_Featured_, Consciousness, Spirituality
Wednesday, March 7th, 2012
(By Gregg Prescott | in5d.com)
Whether it's the potential fear of the Mayan calendar's end date of December 21, 2012 or the specific astrological alignments that are occurring, we are beginning to see the rats leaving a sinking ship.
In a recent article on in5d, "Expect HUGE Changes With Upcoming Rare Astrological Alignment!," there is a specific astrological alignment occurring that hasn't been seen since America's Revolutionary War  and it will be influencing many upcoming events on this planet.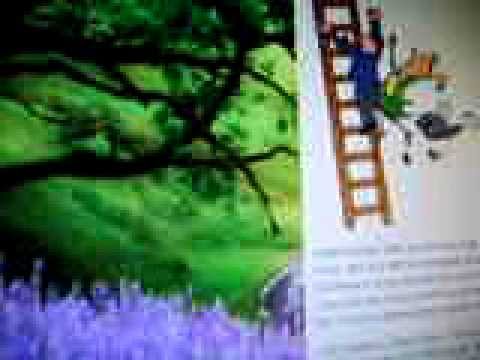 The video embedded into the article (and above) added that we could expect the mainstream media (MSM) to start reporting the actual truth versus their current trend of manipulating the news in order to influence public opinion.  In a
Additionally, webbot Clif High concurs, stating there is an unknown spiritual element that has recently surfaced in his data.
In a recent in5d article, "Rats Leaving the Ship: Banking Families Are Disappearing", there are a plethora of banksters resigning along with global government officials.  Many people have speculated that the Federal Reserve is on their last leg as their charter expires in 2013.  The writing is on the wall: the dollar is dead – buy gold and silver if you have the financial means to do so.
In previous articles, I have ascertained that the Mayan calendar's end date would bring us a number of whistleblowers coming out of the woodwork.  Look for this trend to escalate as we approach December 21, 2012.
In an interesting twist, two different astrologers have stated that we should expect a spiritual surprise for this month, yet both astrologers are unsure of what this might specifically entail. From this writer's viewpoint, look for an event that will escalate the current spiritual awakening to astronomical levels.
Each astrological age inevitably comes to an end.  We are at the end of the Age of Pisces and are entering the Age of Aquarius, which ushers in a new energy. The transition between ages is already being witnessed and will continue to escalate.  Those who are corrupt will be exposed while those who are on their spiritual paths may confront obstacles or relationship issues that need to be addressed in order to further their spiritual progressions.  These personal challenges you may be experiencing are part of the cleansing process that is to be expected.  Your world is about to be rocked in an amazing way so remember to keep everything in perspective while staying grounded.
See: The Energy of the Age of Aquarius
As evidenced by David Sereda, since 2006, scientists have been noticing a difference in the decay rates in nuclear particles, which had been consistently reliable in previous years.
What does this mean? It isn't typical to see such a drastic change in these decay rates. Scientists are seeing a change of 1/10th of 1% in these particles, which was previously unheard of and is unexplainable at this moment. When a particle speeds up, it means it's radiating more energy. This includes the energy and particles within our own bodies. Studies on DNA have indicated that even very weak changes in the energy field can cause profound changes in our DNA.
We are also approaching the galactic center of our solar system, which may also be affecting incoming photons that in turn, may affect our DNA.  The last time this occurred was approximately 26,000 years ago, so we do not have any documented evidence on what we can expect.
Whether it is the Mayan calendar end date, astrological alignments or simply a mass awakening, positive changes are in the air. Are you feeling it as well?
Copyright Information: Copyright in5d and Gregg Prescott, M.S.. This content may be freely reproduced in full or in part in digital form.  Feel free to do whatever you want with it, including using parts of it, rewording anything within the article or claiming ownership to it.  I don't care, just share the word!