Oregon Judge: Stripping Naked to Protest TSA is Protected Speech Under 1st Amendment
_Featured_, News Flash, Videos
Monday, July 23rd, 2012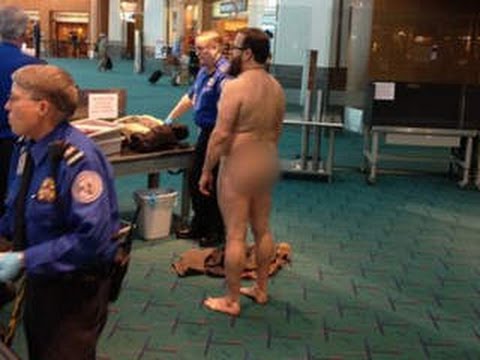 A circuit court judge has ruled that a man who stripped down to his birthday suit to protest against airport security was not guilty of indecent exposure, according to the Associated Press.
Fifty-year-old John Brennan of Oregon took off his all clothes while going through an airport screening at Portland International Airport in April. He was arrested after refusing requests from Transportation Security Administration officers to put his clothes back on. Brennan was charged with disorderly conduct and indecent exposure.
Multnomah County Circuit Court Judge David Rees ruled Wednesday that Brennan's airport strip show was an act of protest and therefore protected speech under the First Amendment.
Brennan said he decided to protest his treatment only once he was going through the security screening. While conducting a pat-down search, a TSA officer said he had detected explosive residues on Brennan. Since Brennan knew the officer must have made a mistake and was incredible frustrated by the ordeal, he decided to strip nude to show security he wasn't carrying any explosives.
Photo source: Rick Bowmer, AP