Nassim Haramein: How Synchronicity Works [video and transcript]
_Featured_, Quantum Physics, Universal Principles Applied
Monday, July 23rd, 2012
By Nassim Haramein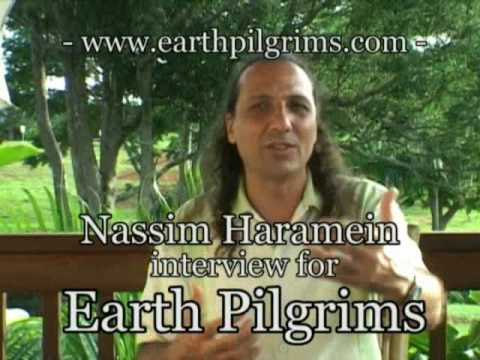 Transcript: In the context of my theory, synchronicity starts to make sense.
Why is that all the sudden you need a certain type of lawyer or a certain type of person to do a job, and all of the sudden they show up in your field out of nowhere? You know, you bump into somebody at a store and the next thing you know it's exactly the right person to do the job.
For people in the context of a standard model where everything is occurring as a result of random events, that is very unlikely. However, in the context of this theory, it makes absolute sense. That is that the vacuum is self-organizing everything.
It is receiving all information, and it's feeding back the reality based on the information it receives. So an individual who becomes more and more aware of themselves, more aware of their relationship to the field, is getting better and better at feeding information to the vacuum, and the vacuum is going to start becoming better and better at giving back the manifestation faster and faster and more accurately.
So the synchronicities that one experiences happen more and more often. They think of something and it happens. But it's always a little different than what you imagine. And that's because what you feed to the universe comes back to you modified, because it has been modified by everyone feeding things to the vacuum. So it's really important to know that you are creating your reality, but that reality is also creating you. There's a feedback so that there is an absolute coordination of creation occurring as a result of the structure of the vacuum.
it is coordinating all events, and the higher you get in the structuring in the crystalline nature of the vacuum — the better you get in structuring that vacuum in the way you want it — the easier it is for all of these coordinations to occur and the synchronicity goes through the roof.