Derek Mills: How To Find Your Inner Genius By Pausing and Going Inside [video]
_Featured_, Happiness, Meditation
Sunday, September 30th, 2012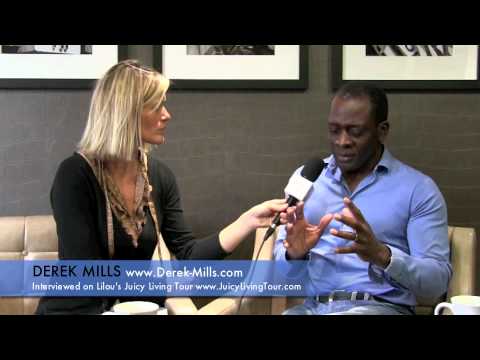 Derek Mills, author of the 10 Second Philosophy: A Practical Guide To Releasing Your Inner Genius, is interviewed by Lilou Mace.  Derek found his inner genius by pausing and going inside:
"I literally stopped and paused and went inside. I realized when I paused, the life that I was leading was not even my own. It wasn't one that I was happy with. I was always depressed.  I was clinically unhappy, as well as being broke financially.  I stopped and went inside introspectively to discover who I really was as a person.  I call that my true self.  The true self is the core being, the essence, the spirit that we came here with – who we really are.
"And, most of my life, up until literally this moment a few years ago, I had been living a life on non-self – that wasn't me – that I knew wasn't me, but I had been ignoring the signals from the universe, ignoring the uncomfortable feelings, the unhappiness, the broken and fractured relationships. I'd been ignoring all of that and stayed in non-self.
"The moment that I began to sink and go inside and look introspectively to discover who I really was, and then to pay attention to the message that came from my core (my true self), my life changed overnight quite literally.  That's why I call the book The Ten Second Philosophy, because while time takes time, change happens in just moments.  So, within ten seconds, I was able to go inside and realize: 'I'm unhappy. I'm unhappy because I'm not really who I am.'  And you can't be truly happy because it's not you.
"So the key, therefore to happen, is to discover who you are, discover who you truly are, and then having the guts, the courage to be that person in your world."