Daytime UFO Sighting in Amsterdam, Netherlands [video]
_Featured_, UFO
Thursday, September 27th, 2012
A video recently uploaded to YouTube shows a UFO sighting from Amsterdam, Netherlands on September 24th, 2012. This intriguing daytime sighting depicts three lights in the sky that keep a triangular formation and blink in unison. What really makes this video stand out is what happens toward the end, when an extremely large rectangular blur appears in the area of the lights, and the lights seemingly disappear into it.
Is it a mother ship? Does this video capture evidence of advanced cloaking technology? Are the lights three ships or one larger craft? Watch the video and decide for yourself. What do you think?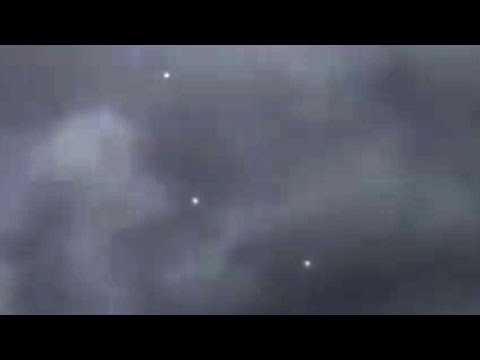 DISCLAIMER
The video above is presented only for your consideration. While we find the footage compelling and believe it is worth sharing with our readers, we make no claims either implied or expressed as to its authenticity.
In the age of computer generated imagery (CGI), it is difficult if not impossible to verify the authenticity of footage even under the most advanced expert scrutiny and analysis. The truth of the matter is that until a sighting is witnessed by hundreds and captured on video from multiple sources and perspectives, UFO footage will probably never be considered as "proof" of anything. The thousands of UFO videos littering YouTube, many of them fake, are a testament to this.
That being said, we will make every effort to look for red flags and weed out obvious hoaxes and fakes, but nevertheless, some will undoubtedly slip through the cracks. We encourage readers not to automatically accept any UFO footage they see at face value, and to always apply discernment and a healthy degree of skepticism.