Communication on the Soul – Archangel Raphael
Channeling
Thursday, August 16th, 2012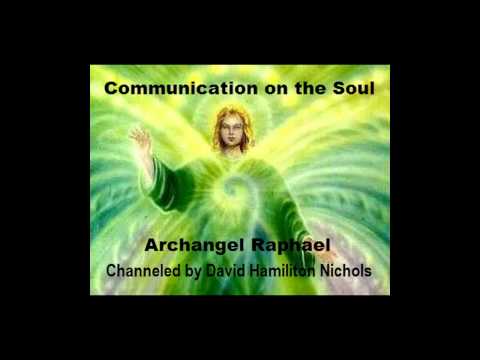 Communication on the Soul from the Archangel Raphael as Channeled by David Hamilton Nichols
There is no power like the power of the soul, and in it is a hole so that God might make it whole.
Indeed, this is a mystery, a mystery sublime, in that the soul is not without God, even though God is without the soul. In short, you might say that, inasmuch as the soul is whole and complete, it is because the Divine is already a part of it so that it cannot be apart from the Divine.
Consider the power of the soul that is as a co-creator with the Most High. Consider that this power is vested in the soul so that the God in the soul might be a creator through you. This is a mystery that cannot be explained, but it can be intuited as into it is hidden the very Life and Light of the One Who Is. It is to be revealed as you reveal yourselves to the world to create your world aright in the Image of the Divine in Whose Image you are. Therefore, remember the power that is yours. Remember the Power of God. Remember the might and the majesty.
All this you are and more. You are created Divine.
Therefore, when you see a hole, do not be so quick to fill it with dirt. Instead, remember that there is a hole in the soul so that God might make it whole and that this is the Power of the Divine. It is not that all is broken, waiting to be fixed, but rather that sometimes you need to be broken in order to be more than you currently are. Do not wrap your mind around it, but wrap your souls around God. Thank you.
© 2012 David Hamilton Nichols
www.whispersofdivinity.com