Consciousness is the most powerful force in the universe.  It is the ground of all being.  Quantum Physics has shown that consciousness creates reality. Why don't more people know about this, believe in it, and apply it to create a better life and a better world? In the documentary "Quantum Communications", Dr. Bruce Liption Ph.D., Cell Biologist and best-selling author, makes the following startling statement:
"We live in world today where there is a hierarchy of power.  There are very powerful people.  And, there are people with virtually no power at all.  What's very important from a biological understanding is: every human being is equally powerful in their creative ability to shape the planet.  You might ask, 'If everyone is equally powerful, then how did other people gain so much power?'  And, here's the joke.  They didn't gain any power.  The reason they became more powerful is that they took away the power from us.  The evolution that we are experiencing right now is to recover that power.  Because when the entire population possesses such power, there is more likely a better resolution and harmony than what we have in our world today, where only a few people are exercising that power. And I really look forward to that evolution where we recover the power that we've always had, which means going back and programming our belief systems to own how powerful we are."
Quantum Conspiracy?
In "Quantum Communications", David Sereda suggests that there was a conspiracy to hide the truth about the powers of human consciousness after the breakthrough discoveries in quantum physics during the 1920's (for more on the discoveries in quantum physics, see the discussion of the 'Copenhagen Interpretation' of Quantum Physics in the article "Make a Quantum Leap to a Better World"):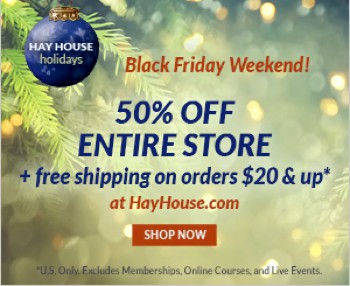 "As early as 1957, Professor Hans Eysenck, then chairman of the psychology department at the University of London, wrote a letter insinuating that there was a gigantic conspiracy involving some 30 major universities all over the world and hundreds of highly respected scientists to silence the truth about what we knew about the powers of human consciousness."
Was the Language of Consciousness Concealed?
Although science didn't discover the power of consciousness until the 1920's, spiritual traditions have known about it for at least the last 2500 years:
"All that we are is the result of what we have thought.  The mind is everything.  What we think we become." ~Buddha
"As a man thinketh in his heart, so is he." ~ Solomon, Proverbs 23:7
But, what has been missing is a description of the language of consciousness so that we can use it's power most effectively.  Scientist and author Gregg Braden suggests that this key information did not survive the Biblical edits that occurred in 325 AD:
"Why doesn't western science understand these principles?  Why are we just now discovering them?  The answer to that question begins with our understanding that the way we view our world today, our knowledge, is part of a lineage of wisdom that links us with our past.  And we know that that link, the link that ties us to those who go before us, has been broken at least two times in recorded history. Twice in recorded history, something happened, an event occurred and we lost information.  And, in some instances, it's information pertaining precisely to what we are doing right now.
The first one of great breaks was the burning of great library of Alexandria in the 4th century…The second time was with the edits of the Western Biblical texts… in the year 325 AD… Constantine, in an effort to make it more accessible to a broad, general audience, pulled together a council within the church… The result today is what we call our Western Biblical texts – Biblical tradition.  We know that at least 20 books were completely removed. And, another 20-25 were tremendously edited.  And, the remaining texts were condensed and rearranged into what we see today as our Biblical texts.
So as good as our Bible is today, the best Biblical scholars will openly and freely admit that it is incomplete.  We know this because we are finding these documents in places like the Dead Sea Scrolls library.  This is why they were so controversial. When we found the Dead Sea Scrolls for the first time, we were able to see many of these books in its original form.  Some of them hadn't been seen for 1700 years.  Interestingly, many of the books that were edited or taken out completely, are precisely the documents that describe our relationship to the universe and the creation around us through the power of human emotion."
The Good News
There are several excellent websites that facilitate the use of collective consciousness to improve conditions on our planet: the Global Coherence Initiative (GCI), and The Intention Experiment.  They are both free to join.  Recently, Lynne McTaggart of the "The Intention Experiment" told Howard Martin of GCI that: "It's time for us now to begin to live in the new science."  With their websites, they are helping us to live the new science, Quantum Physics, in which we use collective consciousness to effect positive change in our world.
The Intention Experiment is a series of scientifically controlled, web-based experiments testing the power of intention to change the physical world.  Click here to read the results of the experiments that have been performed to date.
The Global Coherence Initiative (GCI) "is a science-based, co-creative project to unite people in heart-focused care and intention, to facilitate the shift in global consciousness from instability and discord to balance, cooperation and enduring peace."  You can download a very informative and uplifting webinar (video) about the GCI here: Globally Connecting Hearts and Minds.
I particularly like the Global Care Room, which is described in the video.  You can visit the Global Care Room to send heart-focused intentions at anytime of the day. You can focus on whatever you want.  For example: world peace, clean air, clean air, and blue skies.  Or, you can focus on what GCI is currently focusing on.
Before entering the Global Care Room, you may want to take a few minutes to get yourself into your heart center.   You can do this by meditating, deep breathing, or listening to uplifting music.
A nice feature of the Global Care Room is that you can read uplifting comments posted by people from around the globe, and post your own.  Here's a recent comment (at the time of this writing):
"Love and Healing for our whole Planet. Thank you Mother Earth for your patience and endless Endurance." ~Maduria, Hamburg, Germany
I highly recommend that you join both websites and participate in their events.
Create a World of Love, Kindness, Peace, and Harmony
You can take things to another level by following the suggestion provided by Simion in response to the question "How Can We Use Collective Consciousness To Change The World?":
"We will give you a suggestion to unite your collective energies as you are getting into that higher vibrational thought of creating the world that you wish. If you can all do this a few minutes a day, and technically speaking, it does not matter when you do it, but if you would like to add to the effect of that creation collectively, you may consider putting an alarm signal for the time of 11:00, and meditating or even just visualizing the energy you are emitting of peace and harmony, and healing for the planet, and healing for the universe.
And imagine all of the light that is within that energy, the light force that is creation coming alive and blossoming within each individual soul and that this is cleansing their being and enlightening their spirit so they are giving from their soul. And if all are doing this, it is lightening the planet.
If you can imagine this, in whatever way that works for your consciousness: bring that elevation to that feeling of love and appreciation for all the beings of light in your world, knowing that all are beings of light and that they can be sharing this and brightening your planet.
And, if you can take this time at 11:00 o'clock – 11:00 in the day, or 11:00 in the night, however you wish to perceive. It does not matter. But, if you can do this from 11:00 o'clock to 11:11 – 11 minutes you see – you will be adding an excessive amount of energy to this consciousness.
Many of you have an understanding and a connection with this number 11, and the 11 on the clock, or the 11:11, which is a doubling of the consciousness of the number 1, which is creation, which is the purity of something new being blossomed, being born into your world. And, this is what you would collectively like to create, no?
So, you can use your higher vibrational consciousness to change your world at any moment, but you can give it an extra added power if you do it at 11 o'clock, doubling the number 1 power of enlightenment and a gateway, a gateway to something new. And do it until 11:11, and you are doubling and doubling again you see, the consciousness of a new being.
So if you can imagine, it does not matter what you are doing that time of day, if you can just stop for a moment, it does not have to be complicated experience, but if you can stop for a moment and just give your awareness to elevating your consciousness and elevating the light within each individual as a then unified whole collective, a unified oneness, again we experience the number 1.
If you can imagine the oneness of the universe filled with light, you can heal the world that you live in, heal your planet, and heal those that are under distress right now with tragedies that are happening in the world. And, you can send them light and help them to reveal that which they are experiencing as tragedy as something beautiful, as something to behold to change their existence, to change your ways, and to turn these experiences into something of light.  And, to diminish any further effects of damage that has been done.
So in healing this system that you are within, it only requires that conscious awareness, that elevation of your level of soul. Each individual is where this starts. Again, the individual one, as a part of the whole one – you see. There is your power. It is within the individual and the consciousness of each individual. And, it's each individual's recognition that they are part of a oneness. This is your gateway.  So join.
Join in your oneness. Your one may join those others and become a one, and a one, and a one, and a one. And all of those ones amplified. And there is created then the unity of the whole one. And we will join you, many from the higher realms, to be with you at that 11 to 11:11. And you may ask for our assistance and the assistance of the angelic realms to guide you in helping the planet, so that the planet will be surrounded by light beings in assistance to humanity and the planet Earth."