At the recent Sages and Scientists Symposium, Deepak Chopra summarized the talk given by Henry Stapp, a theoretical physicist and an expert on the connection between mind and matter, as follows: "Every choice that we make consciously through our free will influences the future evolution of physical universe."
We all have a vitally important role to play in creating the world of our future.  Our individual conscious thoughts and choices contribute to global and universal consciousness, which determines our reality according to quantum physics.
We will discuss quantum physics in future articles.  Here, we will provide seven guidelines for right thinking and right choices.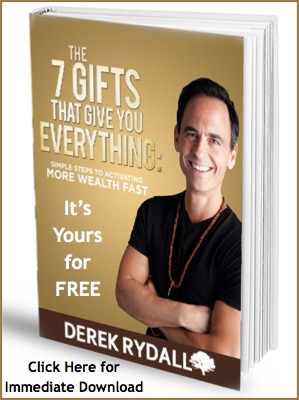 First, love yourself and believe in yourself.  Eliminate self-criticism.  Even if there are things about you that you want to change, you are not faulty. Self-criticism and fault finding is a false assessment of your true value.
"You must love yourself before you love another. By accepting yourself and fully being what you are, your simple presence can make others happy. "– Author Unknown
Second, always take responsibility for your decisions, your emotions, your energy, and your behaviors – no blame and no excuses.  Choose to have a positive attitude, no matter what your circumstances are.
"Everything can be taken from a man or a woman but one thing: the last of human freedoms to choose one's attitude in any given set of circumstances, to choose one's own way." –Viktor Frankl, Holocaust survivor and author of "Man's Search for Meaning"
Third, always make choices that promote your mental, physical, and emotional health.  In every choice you make, ask yourself: "Does this honor me?"
"Though the human body is born complete in one moment, the birth of the human heart is an ongoing process. It is being birthed in every experience of your life. Everything that happens to you has the potential to deepen you. It brings to birth within you new territories of the heart.' – From the book 'Anam Cara' by John O'Donohue.
Fourth, bring a light-hearted and high-spirited attitude to everything.  A playful approach helps you to be more spontaneous, to engage in tasks with more creativity and enjoyment, and to interpret things less personally.  Simply, smile and laugh more.
"I, not events, have the power to make me happy or unhappy today. I can choose which it shall be. Yesterday is dead, tomorrow hasn't arrived yet. I have just one day, today, and I'm going to be happy in it." -Groucho Marx
Fifth, follow the golden rule: treat others the way that you would want to be treated – with value, honor, dignity, and compassion.  The more that you do this, the more those beautiful energies will return to you.  Always consider how your actions will affect others.
"So in everything, do to others what you would have them do to you, for this sums up the Law and the Prophets." Matthew 7:12 NIV
"If you want others to be happy, practice compassion. If you want to be happy, practice compassion." – Dalai Lama
Sixth, forgive others and yourself for any perceived wrongdoings from the past. Forgiveness is a gift that you give to yourself. While the person we are resenting might not even be thinking about us, we keep the negative connection alive, bringing harm only to our self. By staying angry with someone, we remain glued to the very individual from whom we are trying to get free!  Our painful emotions are shouting that we still want something from them. And, as long as we want something from someone, we are psychologically bound to them. Only forgiveness can free us from the chains that bind us. To withhold forgiveness is to choose to continue to be a victim.
"In the long run, it's not a question of whether they deserve to be forgiven. You're not forgiving them for their sake. You're doing it for yourself. For your own health and well-being, forgiveness is simply the most energy-efficient option. It frees you from the incredibly toxic, debilitating drain of holding a grudge. Don't let these people live rent free in your head. If they hurt you before, why let them keep doing it year after year in your mind? It's not worth it but it takes heart effort to stop it. You can muster that heart power to forgive them as a way of looking out for yourself. It's one thing you can be totally selfish about." — Doc Childre and Howard Martin
Finally, love everyone including your perceived enemies.  Jesus said clearly: love your enemy.  Jesus knew that we are interconnected even with our enemy and therefore we are hating ourselves if we are hate our enemies.   That is why "love your enemy" is the only way.
"But I tell you: Love your enemies and pray for those who persecute you." – Jesus, Matthew 5:44