Best UFO Sightings August 19-26, 2012 [video]
_Featured_, UFO
Wednesday, August 29th, 2012
Tom Rose
Gather.com
UFO hunter fdex has uploaded the weekly sightings report, culled from the files of M.U.F.O.N., and as usual, there's a twist. Two, in fact.
First, it seems the paranormal researcher has had a few sightings of his own. Secondly, this collection reflects the most recent trend: the accidental sighting.
To clear up that phrase, some photographers have only discovered sightings after reviewing pictures taken of landmarks or striking settings. More than half of the incidents in the video below, ranging from the Western US to Australia, fall into that category.
Also, fdex seems to have taken a week off for travel through Eastern Europe and picked up two accidental UFO sightings of his own.
Unfortunately, not one of these incidents is very remarkable in and of themselves. The channel has taken to editorializing some of the entries, and several are obvious anomalies, like buzzing insects and blurry aircraft caught with an incorrect setting on the camera.
But the collection does point out that more and more photographers are poring over their "throwaway" images for unusual, unidentified flying objects, and posting them to the web.
And that's a good thing.
Stay tuned…
Here's the video: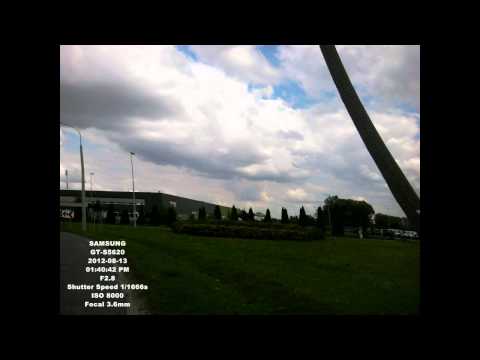 Source:
http://www.gather.com/viewArticle.action?articleId=281474981591833