Another Unidentified Object Seen Near the International Space Station [video]
_Featured_, UFO
Friday, September 14th, 2012
Tom Rose
Gather.com
A UFO video on YouTube shows an amazing unidentified flying object hovering near the International Space Station which bears an uncanny resemblance to a Star Wars Imperial Battle Cruiser. What was it?
No matter what the object really was, it's obvious nothing like this has ever been filmed so close to the ISS before. The object seems to be morphing shape and pulsating different colors before it just vanishes into the distance.
The video, posted by dogged space watcher Myunhauzen74, appears in the live stream provided by NASA for several minutes, matching the station's speed and orbit.
In the enlarged photo included here, the object oddly resembles the classic shape of spacecraft visualized in science fiction movies. It has a triangular shape which comes to a rounded point in the "bow" section.
The UFO is one of the strangest objects ever seen because it doesn't look like any debris, satellite, or spacecraft known to date.
So, what is it?
Here's the video: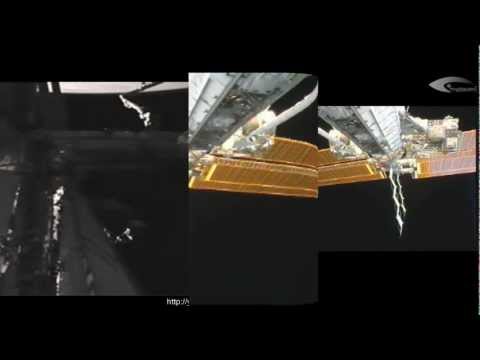 Source:
http://www.gather.com/viewArticle.action?articleId=281474981631108
Download Tom Rose's new book "Doomsday 2012: The UFO Phenomenon" on Kindle