In the field of acoustic archaeology, high-tech scientific analysis of sound allows archaeologists to gain insight into the invisible sonic properties present at a site. More and more, when evaluating the sophistication of any given civilization, researchers look for evidence of the manipulation and utilization of sound as a clue to how advanced the civilization was. Using modern day technology, archaeologists are finding that many ancient people had a highly developed knowledge of sound, leading them to believe that these ancient cultures may have been more advanced than previously thought.
The 3,000 year-old Chavin culture in the high plains of Peru has been studied by Miriam Kolar, a researcher at Stanford University's Center for Computer Research and Acoustics. In her research, Kolar and her colleagues have
found intriguing sound effects in the labyrinth of underground tunnels, hallways, and drains that the Chavin people built. Using acoustic analysis, they found that the structures produce echoes which don't sound like echoes.
"The structures could be physically disorienting and the acoustic environment is very different than the natural world," said Kolar.
Ancient Chavin drawings depict a people who were fascinated with sensory experiences. The mazes at Chavin de Huantar also create distorted shadows when sunlight shines through air ducts.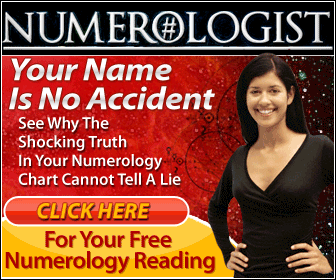 Kolar explained the abnormal effects, "The iconography shows people mixed with animal features in altered states of being. There is peyote and mucus trails out of the nose indicative of people using psychoactive plant substances. They were taking drugs and having a hallucinogenic experience."
The Mayan people at Chichen Itza in the Yucatan also manipulated sound. David Lubman, an acoustic engineer, has studied Chichen Itza for the past 12 years. He says a strange bird-like echo was purposely constructed in the Kukulkan temple at Chichen Itza.
"It's sort of spooky," Lubman said. "It's not an ordinary echo."
Through his acoustic analysis, Lubman discovered that the echo sound in the Kukulkan temple matched the acoustic soundprint of the quetzal bird, a bird which was revered by the Mayans. According to Lublin, the acoustic properties of the steep staircase on the front of the temple are what creates the matching sounds.
The Mayans also designed the massive ball court at Chichen Itza to harness sound so that the sound of one person's voice could be heard by hundreds of people without screaming.
The work of acoustic researchers like Kolar and Lubman demonstrate that the ancient people who built these sophisticated structures could manipulate sound to suit their needs, and only a culture with advanced knowledge and engineering abilities would be capable of such feats.
"We consider sound to be important," said Kolar. "We've gathered a lot of data and we're finally starting to publish it."
Full article: http://news.discovery.com/archaeology/