Children (and adults) learn in different ways. Howard Gardner's theory is that there are at least eight types of intelligences (listed below), all of which are of equal importance: [i]
Linguistic intelligence ("word smart")
Logical-mathematical intelligence ("number/reasoning smart")
Spatial intelligence ("picture smart")
Bodily-Kinesthetic intelligence ("body smart")
Musical intelligence ("music smart")
Interpersonal intelligence ("people smart")
Intrapersonal intelligence ("self smart")
Naturalist intelligence ("nature smart")
We each employ one or two of the above intelligences for the most effective learning.  However, our culture teaches, reinforces and rewards primarily two kinds of intelligence: verbal/linguistic and logical/mathematical.  This means that our current educational system is well-suited for only a small percentage of our children.  The U.S. education system has not changed significantly in over 100 years.  Many believe that it is significantly outdated.[ii]  [iii]
For the most part, our public education and even many private schools do not encourage and focus on children's natural gifts.  Instead, each child is taught in the same, outdated way. As a result, many children struggle and feel inadequate.   Since your child's education is vitally important, you should discuss with your partner early on the system of education that you would like to have for your child.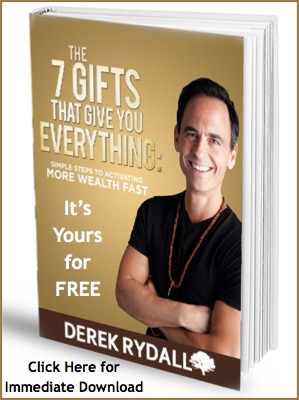 More and more parents are searching for alternatives such as home schooling or un-schooling.  Un-schooling provides an alternative to our western educational system, which is child-directed education in a real life environment (home, community, nature).  There is a book about Un-schooling called "The Unschooling Unmanual". Jan Hunt is the editor and one of the writers in that book and she counsels people on the subject worldwide by telephone. Her website is: http://www.naturalchild.org
There is a lot of pressure put on children to get good grades in elementary school in preparation for college. Instead of children and parents enjoying time together at home, much of the conversation revolves around whether or not the children have finished their homework so that they can get good grades.  Many schools assign an excessive amount of homework, which along with extracurricular activities, such as sports, scouts and music creates undue stress on both the children and their parents.[iv]
When parents find themselves struggling with their children over homework and afternoon activities, they should create an afternoon routine that begins when their child arrives home from school, such as giving them snack first, then setting aside a window of time for free activities before doing homework. Or you could allow free time only after the homework is done. Having a specific area where the child does homework, such as the kitchen table equipped with comfortable seating, good lighting, and all the supplies needed for activity, can be very helpful as long as other siblings won't be a distraction.
One solution would be to have one child eat their snack while the other does their homework. If the children can sit together peacefully while doing their homework and eating their snacks, which would work as well.
Please remember that good (or bad) grades sometimes can be thought of as a reflection on the parents, as if they are doing a good (or bad) job raising their children. This perception puts too much pressure on everyone in the family. Every child is different and grades aren't everything. Children should be encouraged to do their best.  Things that get in the way of them doing their best, like excessive TV, internet, phone calls and so forth should be limited or eliminated if your child is doing poorly in school. If you've done your job as a parent and your child is trying to do their best, then you should be happy with that.  Don't make grades an ongoing battle.
My husband is an amazingly creative and talented individual who felt inadequate at school, yet he makes a great living playing, recording and teaching music to adults, as well as children, who consider him an extraordinary teacher.
For those children born late in the year, you may have a choice of enrolling your child in kindergarten when they are four or waiting a year until they are five.  If your child is born late in the year and you have a choice, then you should carefully consider your decision. A dear friend of mine, Michelle Anderson, whose daughter I taught 12 years ago, made a very important point regarding this subject:
"Lead or Follow… parents of children born later in the year have to make a decision to start their kids in school at the age of four or five. Some state laws have a cut-off date in September and some as late as December, making that decision easy for some parents.  Those parents with children in the grey zone have an interesting dilemma on their hands.  Do I start my child at four years old in September, which would have them graduating high school at 17 years old?  Or do we wait a year and start our child at five, having them spend most of their senior year as an 18-year-old?  When our daughter was four years old, my husband wanted to start her in kindergarten.  She was eligible to begin school in September because her birthday wasn't until November, and California allowed children to begin kindergarten at four if their birthday was before December 10. (Most states required children to be five by September 10).   This began a serious debate between my husband and me because I was adamant our daughter would wait and begin kindergarten the following year at the age of five.  My reasoning was because of my own personal journey of beginning school at four years old with a November birthday as well.  I was very shy as a child and being the youngest in my class proved to be a disadvantage to me. While the earlier grades were relatively smooth, the teenage years were extremely painful due to the perception that the other kids were smarter because they were older.  I found myself becoming a follower rather than a leader.  Most of the kids in my grade had their driver's license a whole year before me, and I experienced a lack of self-esteem during those awkward teenage years. Our daughter, on the other hand, excelled in school during her teen years and proved to be much more self-confident with leadership qualities, which I believe was in part due to our waiting to start her in school at the age of five."
AGREEMENT # 98: Matching school to child's natural abilities and age to enroll in Kindergarten
Are you willing to observe your child and wait to decide upon what type of school they will attend until after you have considered their natural abilities (what their unique intelligence is according to Howard Gardner's theory)? What about special interests the child demonstrates and/or special needs (sensitive child, ADD, autistic) and/or interests? Would you prefer your child be the youngest or oldest of his/her class, if that choice needed to be made?
AGREEMENT # 99: Religious and other school options
Will send your child to a school that is a proponent of a particular spiritual or religious belief system? Are there any other models of education that you are interested in and/or adamant about, such as boarding school, all girl/all boy school, abroad learning and/or military school?
AGREEMENT # 100: Public or private education
Will your child attend public or private school? For private education, how much are you willing to spend and who will pay for it?
AGREEMENT # 101: Home schooling and un-schooling options
Would you consider home schooling or un-schooling your child?
AGREEMENT # 102: The importance of grades
How important are grades?  If your child struggles in school, are you willing to consider the possibility that their poor grades are due to the way school system is structured for only two types of intelligences and that your child may excel in other areas, such as an apprenticeship program or studying abroad for a year?
AGREEMENT # 103: Getting the child ready for school
Who will be in charge of getting the child ready for school and out the door on time, including serving breakfast, making sure that they are properly dressed and have a sack lunch or money to pay for lunch? How are you going to manage your morning routine with your child so that s/he is peaceful when they leave the house?
AGREEMENT # 104: Homework
How diligent are you going to be with your child about doing their homework (creating a routine to support them) and/or keeping good grades? How are you going to manage homework in your home?
---
~~~~~~~~
Purchase on Amazon for Kindle: ABC of Conscious Parenting – Agreements Before Conceiving