"5 Simple Steps to Wake Up to the Genius You Are" by NataliaPH
Awake and Aware, Conscious Living, Happiness, Inspirational, Intentions, Law of Attraction, Videos
Wednesday, May 9th, 2012
Hello Everyone!
I'm very excited to become a part of Conscious Life News community, I have been writing my own blog since last summer and I find it absolutely wonderful, fascinating that Internet allows us to share our message with world wide audiences.
Let me introduce myself briefly and then I'd love to share a short video with you made to help people wake up to their inner genius, in 5 simple steps I describe what helped me awaken to my inner potential and I'm convinced, that anyone who puts their heart and mind to it can do it as well.
All right, so few words about me.
I call myself an abundance coach, through some traumatic events in my life I was able to find my true calling – coaching, there is nothing more satisfying to me, than being able to show people some perspective and help them understand how special and precious they really are, to assist them in awakening to their potential for me is the most rewarding thing. I absolutely believe, that the purpose of life is the extension of happiness on this planet, and probably that is how I came across this platform, where like minded people share similar message. Even though I experienced substantial obstacles in my life, being diagnosed with cancer, going through near bankruptcy situations in business, I found out, that there is always hidden, divine agenda underneath each trauma in our life.
I have decided to create Mindset-Academy.com online course and coaching program to teach and assist people how to wake up to the calling of their soul, so that they can create happier, healthier and wealthier life.
Having my own businesses as well as being employed allows me to relate to both sides and be very familiar with tribulations that pertain to these environments, I've decided to break free, follow my heart, and create something, that I could truly dedicate my life to, despite my mind not always being in agreement, I chose that path and even though it wasn't always easy, I love what I do, and I wouldn't change anything. If I can only influence one person at the time, touch and help change, improve one life, it is so much worth the effort.
I married a wonderful man, his name is Joakim, he is Swedish, oh, I'm Polish BTW – so please cut me some slack if my English seems funny at times.  We live in Poland, but feel like we belong to the world, we love to travel and our laptop based business allows us to do just that.  We have a wonderful dog named Lider – Labrador with a golden heart, we also have two goats and their names change depending on their moods, yes, their moods, as they react to different names on different occasions. OK, so this is my short story, if you'd like to know more about me, read some of my posts, please visit NataliaPH.com blog or come to Mindset-Academy.com
I'm going to write about subjects I teach in Mindset Academy – ways to create healthier, happier and wealthier life, tips, ideas, inspirations from my life, lives of those I met all over the world and of course since I do love reading, I will share my research with you.
Now just to give you a little taste, I'd like to invite you to view "5 steps to Wake Up to The Genius You Are"
Wishing you a beautiful day/night whenever this post may find you.
May Love & Light Be Always With You
NataliaPH
Click on the video below!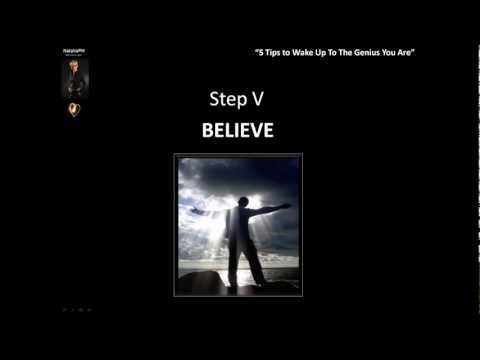 Click HERE to View my 6 part free training video series HOW to EMPOWER & UPLIFT YOURSELF right here at CLN