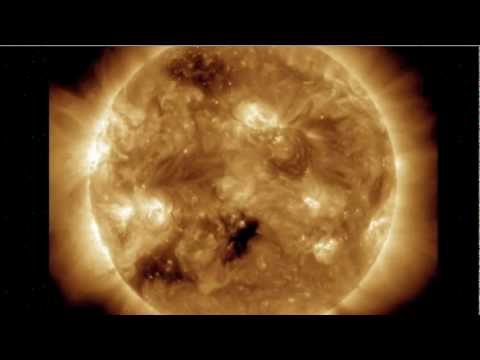 4-minute Earth and space weather news for March 4, 2013:
Every year there is UFO/Nibiru talk during the satellite eclipse period. Don't be fooled.
The Tungurahua volcano in Ecuador has been rumbling since December, but there was a definite increase in activity over the weekend and they are worrying about an eruption.
A moderate earthquake in southwest China caused hundreds of homes to collapse and injured more than 30 people. The U.S. Geological Survey says the magnitude-5.5 quake struck 51 kilometers (32 miles) from Dali city at a depth of 33 kilometers (20 miles).
There have three 6+ magnitude earthquakes during the current quake watch.
Significant flooding in Australia
Winter storm Saturn is US is causing wild temperature swings.
Comet Panstarrs is getting brighter and is set to reach perihelion in eight days
Cosmic ray density is holding at just above 100
Another quiet sun with no major flaring.
There are earth facing coronal holes along with planetary alignments – the quake watch continues.