3-Minute Earth and Space Weather News January 25, 2013: Comet PANSTARRS
_Featured_, Earth, Space, Videos, Weather
Friday, January 25th, 2013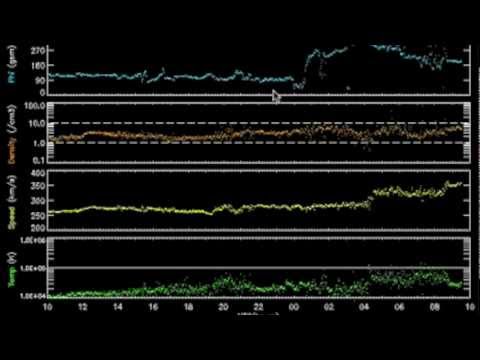 3-Minute Earth and Space Weather News for January 25, 2013:
The Gulf Stream has weakened and changed form.
In early March 2013, Comet C/2011 L4 (PANSTARRS) will cross the orbit of Mercury and probably brighten to naked-eye visibility as it absorbs the heat of the nearby Sun.
The Reventador volcano in Ecuador erupted last night.
A 4.0 magnitude earthquake on the Nevada-California border last night was followed by a 4.5 quake early this morning in Texas.
Cosmic ray density continues to climb – now at 101.
A very weak CME impacted Earth
There will be a full moon in two days.
Important Video: http://youtu.be/_yy3YJBOw_o
A Unlikely but Relevant Risk: The Solar Killshot: http://youtu.be/X0KJ_dxp170
TODAY's LINKS:
Toxic: http://www.sciencedaily.com/releases/2013/01/130124183630.htm
Cold: http://www.nnvl.noaa.gov/Default.php
Gulf Stream: http://rads.tudelft.nl/gulfstream/
PANSTARRS: http://ssd.jpl.nasa.gov/sbdb.cgi?sstr=C%2F2011%20L4;orb=1;cov=0;log=0;cad=0#orb
GOES X-ray imager: http://www.swpc.noaa.gov/sxi/goes15/index.html
Reventador Plots: http://www.volcanodiscovery.com/index.php?eID=tx_cms_showpic&file=uploads…