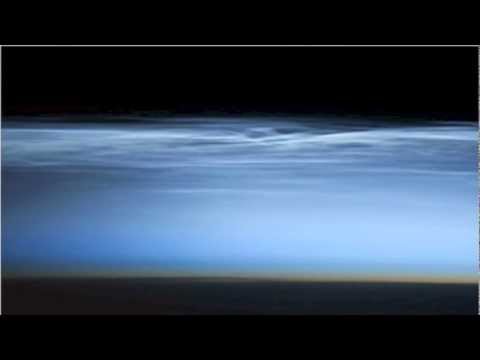 3-minute Earth and space weather news for January 21, 2013:
Noctilucent clouds are ten times higher than cirrus clouds.  Scientists are puzzled by their formation.
There was a swarm of earthquakes on the mid-Atlantic ridge.
There was also a 5.1 magnitude quake in Nicaragua and a 5.7 in eastern Russia.
The Mount Tongariro volcano in New Zealand is showing signs of restlessness.
High speed winds and substantial precipitation expected in the UK.
Arctic air is flowing into the northern U.S. causing severe cold.
Cosmic ray density continues to fall.
There is a large coronal hole on the sun that is set to face Earth today.
TODAY's LINKS:
NLCs: http://earthobservatory.nasa.gov/IOTD/view.php?id=80217
Cold Coming: http://www.weather.com/health/cold-flu/cold-plunge-below-zero-frostbite-20130115