3-Minute Earth and Space Weather News for Jan 2, 2013: More Bird Deaths, 2012 Review, more…
_Featured_, Earth, Space, Videos, Weather
Wednesday, January 2nd, 2013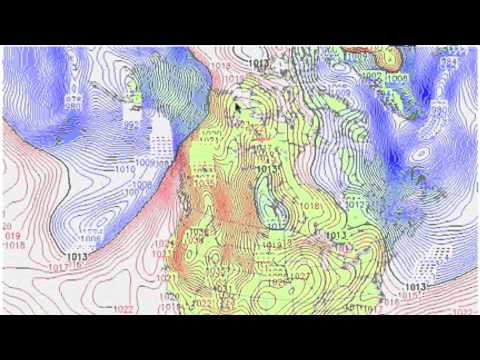 3-minute Earth and Space weather news for January 2, 2013
Favorite year in review compilation: NASA's 2012 Heloiophysics Review
More claims of mass bird deaths close to Arkansas, close to the New Year – this time in Seymour, Tennessee on Dec 31 (See YouTube: Birds Fall From Sky DEAD Again! 1/1/13), and No cause yet in for bird deaths). Reports indicate they were possibly struck by a car.
Multiple earthquakes again in the Canary Islands (2-3 weeks worth of earthquakes every day)
Cosmic ray density is still rising.
Multiple sun spots appeared over the last couple of days.  But, there are no dangerous spots at this time.  There is a coronal hole near the sun's equator that is set to face Earth soon.
Eyes open, no fear.
TODAY'S LINKS:
2012 HelioReview: http://www.nasa.gov/mission_pages/sunearth/news/2012-review.html
Heat: http://www.weather.com/news/record-warm-2012-cities-20130101
Storm Surge: http://www.weather.com/news/storm-surge-hurricane-sandy-isaac-20121227
Top weather: http://www.weather.com/news/weather-top-20-stories-2012-20121216
Alaska Shipwreck: http://www.weather.com/news/alaska-drill-ship-adrift-20121231
Birds Falling: http://youtu.be/U9G2pTx_2Bc
REPEAT LINKS:
WORLD WEATHER:
NDBC Buoys: http://www.ndbc.noaa.gov/
Tropical Storms: http://www.wunderground.com/tropical/
HurricaneZone Satellite Images: http://www.hurricanezone.net/westpacific/animations.html
Weather Channel: http://www.weather.com/
NOAA Environmental Visualization Laboratory: http://www.nnvl.noaa.gov/Default.php
Pressure Maps: http://www.woweather.com/cgi-bin/expertcharts?LANG=us&MENU=0000000000&…
Satellite Maps: http://www.woweather.com/cgi-app/satellite?LANG=us&CONT=namk
Forecast Maps: http://www.woweather.com/weather/maps/forecastmaps?LANG=us&CONT=usus
EL DORADO WORLD WEATHER MAP: http://www.eldoradocountyweather.com/satellite/ssec/world/world-composite-ir-…
TORCON: http://www.weather.com/news/tornado-torcon-index [Tornado Forecast for the day]
HURRICANE TRACKER: http://www.weather.com/weather/hurricanecentral/tracker
US WEATHER:
Precipitation Totals: http://www.cocorahs.org/ViewData/ListIntensePrecipReports.aspx
GOES Satellites: http://rsd.gsfc.nasa.gov/goes/
THE WINDMAP: http://hint.fm/wind/
Severe Weather Threats: http://www.weather.com/news/weather-severe/severe-weather-tracker
Canada Weather Office Satellite Composites: http://www.weatheroffice.gc.ca/satellite/index_e.html
Temperature Delta: http://www.intellicast.com/National/Temperature/Delta.aspx
Records/Extremes: http://www.ncdc.noaa.gov/extremes/records/
SPACEWEATHER:
Spaceweather: http://spaceweather.com
SOHO Solar Wind: http://umtof.umd.edu/pm/
HAARP Data Meters: http://www.haarp.alaska.edu/haarp/data.html
Planetary Orbital Diagram – Ceres1 JPL: http://ssd.jpl.nasa.gov/sbdb.cgi?sstr=ceres;orb=1;cov=0;log=0;cad=0#orb
SDO: http://sdo.gsfc.nasa.gov/data/
Helioviewer: http://www.helioviewer.org/
SOHO: http://sohodata.nascom.nasa.gov/cgi-bin/soho_movie_theater
Stereo: http://stereo.gsfc.nasa.gov/cgi-bin/images
SOLARIMG: http://solarimg.org/artis/
iSWA: http://iswa.gsfc.nasa.gov/iswa/iSWA.html
NASA ENLIL SPIRAL: http://iswa.gsfc.nasa.gov:8080/IswaSystemWebApp/iSWACygnetStreamer?timestamp=…
NOAA ENLIL SPIRAL: http://www.swpc.noaa.gov/wsa-enlil/
GOES Xray: http://www.swpc.noaa.gov/sxi/goes15/index.html
Gamma Ray Bursts: http://grb.sonoma.edu/
BARTOL Cosmic Rays: http://neutronm.bartol.udel.edu//spaceweather/welcome.html
ISWA: http://iswa.ccmc.gsfc.nasa.gov:8080/IswaSystemWebApp/
NOAA Sunspot Classifications: http://www.swpc.noaa.gov/ftpdir/latest/SRS.txt
GONG: http://gong2.nso.edu/dailyimages/
MISC Links:
JAPAN Radiation Map: http://jciv.iidj.net/map/
RADIATION Network: http://radiationnetwork.com/
LISS: http://earthquake.usgs.gov/monitoring/operations/heliplots_gsn.php
QUAKES LIST FULL: http://www.emsc-csem.org/Earthquake/seismologist.php
RSOE: http://hisz.rsoe.hu/alertmap/index2.php [That cool alert map I use]
Moon: http://www.fourmilab.ch/earthview/pacalc.html