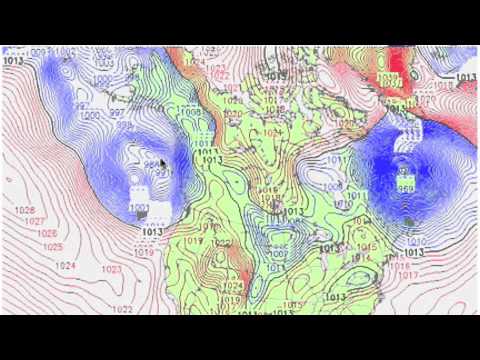 3-minute Earth and space weather news for February 5, 2013:
The 1-year plot of max critical frequency readings in the F1 layer of the Ionosphere at 60 degrees north latitude indicates the current reading to be relatively high – deceptively so because the solar minimum has been severe and a solar maximum has been lacking.
Areas near Tampa Bay, Florida are on alert for red tide.
A super caldera west of Naples, Italy (at the Campi Flegrei volcano field) has residents and scientists a bit on edge as they have noticed the ground rising in a nearby lava field.  The last major eruption in the fields of boiling mud and sulphurous steam holes, one of a few dozen super volcanoes worldwide, occurred in 1538.  (A caldera is a large volcanic crater that is typically formed by a major eruption leading to the collapse of the mouth of the volcano.)
Melbourne is warming now as New Zealand cools down.
Thunderstorms and precipitation continue to be widespread in Europe.
There is significant warming in north-eastern U.S.
A large coronal hole on the southern end of the sun is producing a field that appears to be open and in our direction.
A magnetically active region on the sun produced a C6 solar flare.