14-Year Old Prodigy Ila Shon Performs Cello For the Soul [video]
_Featured_, Conscious Music, Videos
Saturday, August 4th, 2012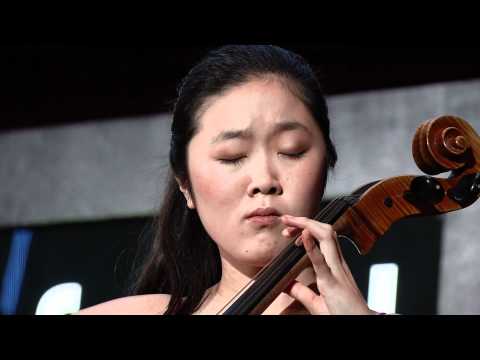 Watch this remarkable performance by Ila Shon, a 14-year old cellist who has won several international competitions and performed in Carnegie Hall.
Ila began playing cello at age 6 and currently studies with Amos Yang at the San Francisco Conservatory of Music Preparatory Program. She has placed first in competitions with the Pacific Musical Society, the Alexander & Buono International Competition, the Korea Times Young Artist Competition, and the American Protégé International Competition.
Ila has performed in master classes with Yo-Yo Ma, Paul Katz, and Ron Leonard, and attends the Perlman Music Program directed by Itzhak and Toby Perlman. Last spring, Ila appeared on NPR's "From the Top" as cellist of the Mondo Trio. She is a freshman at San Francisco University High School.